Orange gazes into 2050 Glastoball
Futuristic festival of the future with Wi-Fi in your wellies and that
I want my MTV Wi-Fi
Not that the public is screaming out for it - last year 700 of the 43,000 attending Womad made use of it, but demand is growing and if the public isn't interested then the festival staff certainly are.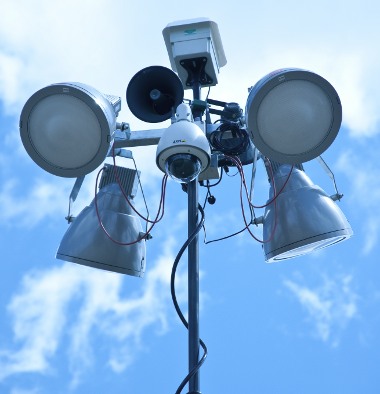 Everything you need for a successful festival, circa 2010
This year at Womad, Etherlive will be providing seven CCTV cameras with live streams over their own Wi-Fi network (optimised using Ruckus kit), there's also connectivity for ticketing and the RFID system the company is testing for feeding staff at the event.
Then there are microphones around the edge of the site which constantly monitor, and report, on the escaping volume levels. That allows engineers to correct if the volume is too high, and provide mitigation evidence in the case of locals complaining.
As for the public, once they'd stumped up a quid they made good use of last year's connectivity with users averaging 90MB over the course of the event. Lots of Facebook updates we'd imagine, and perhaps some searching for information on water-borne diseases.
So not the "thousands of micro-broadcasts" that Orange predicts, though one can imagine it happening. Etherlive reckons that today the biggest traffic comes from antique fairs rather than music gigs – buyers photographing goods and sending pictures to mates for valuation, or uploading them straight to eBay.
All that networking consumes a lot of power, today the stand-alone kit is battery powered with grid and generators providing the supply. Orange reckons that by 2050 that's not going to be green enough for Glastonbury, and finishes with a puff for its electricity-generating wellies which should be generating enough power at that point to usefully contribute to running the main stage. ®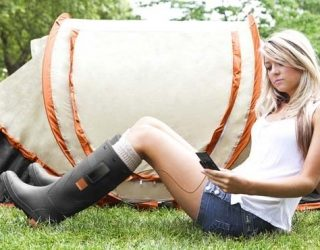 You're never going to generate any power like that love - have a blast on this and start jumping up and down for gawd sakes
Sponsored: Fast data protection ROI?