Orange gazes into 2050 Glastoball
Futuristic festival of the future with Wi-Fi in your wellies and that
Orange is celebrating 40 years of Glastonbury by imagining what it's going to look like in another 40 years (pdf).
Wi-Fi already blankets almost all the UK's music festivals, with some even allowing punters access to the internet from their sleeping bags, but Orange foresee greater leaps in tent-connectedness.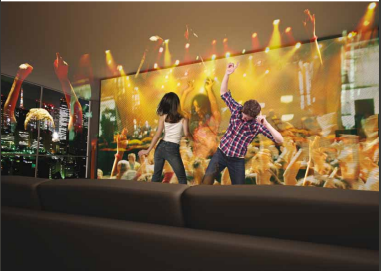 It's strange how something that's perfectly acceptable in a muddy field looks idiotic on a sofa
By 2050 Orange reckons punters be wearing sensors to publicly display their mood – a kind of portable lie detector so people can see at a glance if a venue is relaxing, kicking or just boring. More worryingly (especially to those familiar with Lem's Futurological Congress) is the idea of drugging the less-responsive audience: "If they become overwhelmed or aggressive... a dose of a suitable pheromone [could] counterbalance the negative surge and make them feel more positive."
But at least Orange doesn't want to stop everyone sharing the festival experience. "Rather than having just one authorised broadcast of the festival, there will be thousands of micro-broadcasts from organisers and festival-goers", it says. Which should prove interesting to those trying to extract revenue from their performance.
That's already happening, of course, though mobile phone coverage at today's festivals is lamentable, and even where mobile operators are involved they tend to ensure 2G (voice) rather than data services.
One might hope for Wi-Fi, but that isn't a priority service, at least not yet. Some festivals do provide sponsored or free access, others outsource public Wi-Fi to a hotspot operator with attendant commercial issues, but for the organiser Wi-Fi is now an essential tool that security demands and traders expect.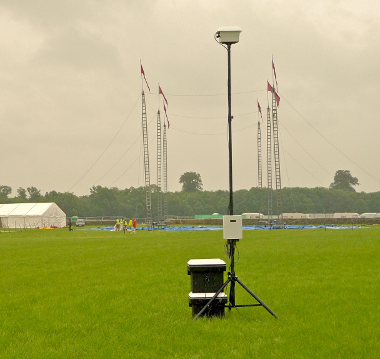 Real wireless - back haul over 5GHz with a cheapo (light) licence
Womad is one festival that does provide Wi-Fi for punters, with festival-related content being free and users invited to pay a quid for unlimited internet access. At least that's what it cost last year - Etherlive (who provide the kit and connections) couldn't say if it'll be charging this year as the matter is still under discussion, which seems an endemic problem with Wi-Fi at festivals.