iPhone 4 vivisected in 'first legal teardown'
Inside the Fourth Coming
The intrepid tinkerers at iFixIt now bring us what they refer to as "the first legal teardown of the iPhone 4." And being first wasn't easy.
They first went to the other side of the earth to obtain an iPhone 4 before anyone else in the States. As they explained in an email: "[CEO] Kyle [Wiens] flew to Japan, expecting to take advantage of the 16-hour time difference. He had his camping gear all ready to wait in line outside the Ginza Apple Store tonight."
But he didn't have to rush back to iFixIt HQ in Atascadero, California with his booty. Instead, "in a last-minute twist ... FedEx delivered some iPhone 4 units to customers two days early. One of those customers, an engineer at a Silicon Valley startup, provided us his phone. And we are taking it apart."
And here's what they found — but note that The Reg has taken the liberty of cropping some of their shots due to our somewhat tight layout. To see them in all their high-res glory, check out the 53 photos of the teardown on their site, and click View Huge in the upper lefthand corner of each image: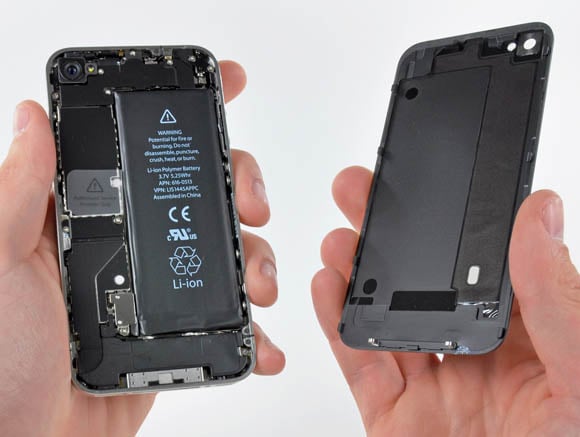 Remove a pair of screws, and the back slides off to reveal a humongous, easily removable battery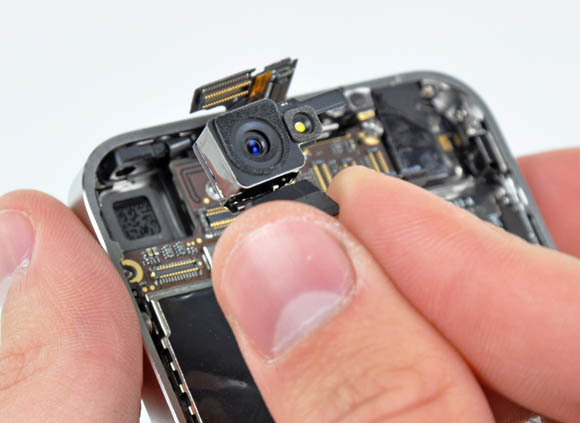 The main, back-facing five-megapixel camera can capture 720p HD-ish video at 30 frames per second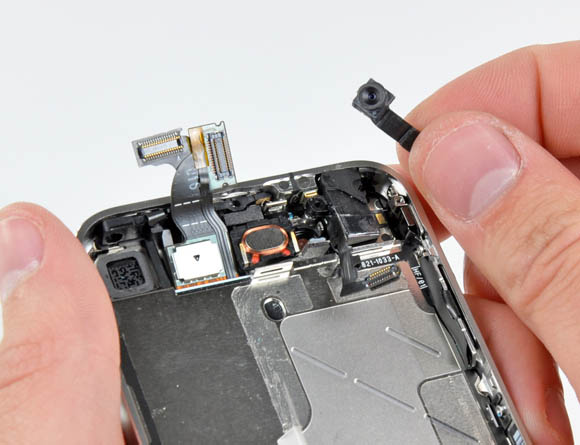 The front-facing camera is a VGA affair designed for Apple's FaceTime videoconferencing scheme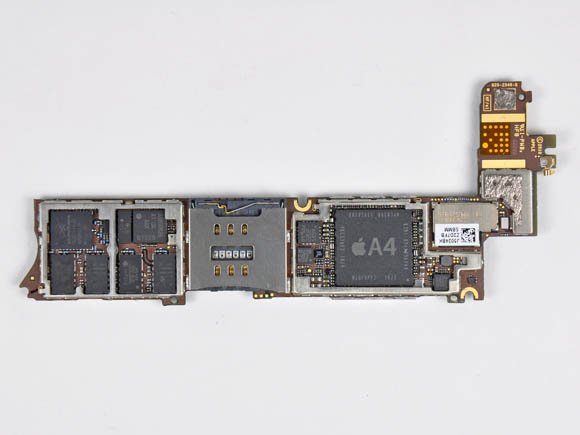 On the right of the logic board is the A4 processor, with its 1GHz ARM Cortex A8 compute core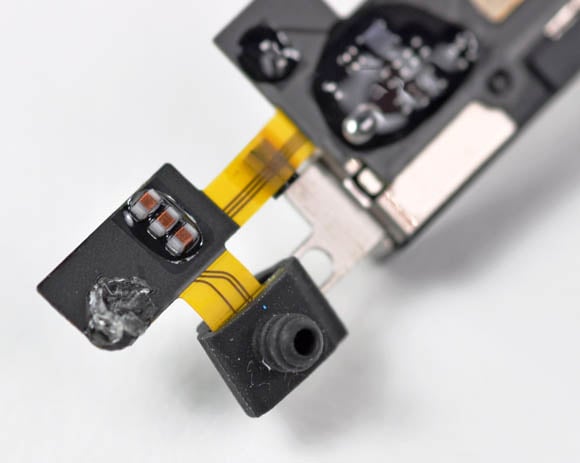 Apple has added a secondary microphone to the top of the iPhone for noise-cancellation purposes
And that's it. As you can see, by far the most sizable component of the iPhone 4 is its battery
Many, many more details, along with exactly how to take apart the Cupertinian handheld can be found here — and disassembling it appears to be easier to do than with previous iPhones.
And while you're on their site, take a look at iFixIt's line of parts, tools, and services. After all, they do need to recoup the cost of that useless trip to Tokyo. ®
Sponsored: Application managers: What's keeping you up at night?