Darkstar One: Broken Alliance
Outer space for this one
And finally...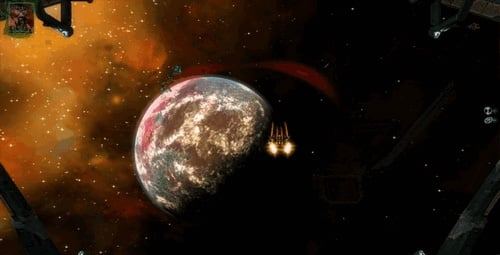 Transformers, spacecraft in disguise
Less forgivable are the game's garbled plot and ageing animation and voice acting. Little attention has been paid to elaborating the universe and its alien races, so it's difficult to know whom to ally with, if anyone. The main thread of avenging your father's death becomes increasingly muddled as you progress. And the game ultimately devolves into a collectathon, where the only obvious purpose is to collect money to upgrade your ship.
Verdict
Whenever nostalgia gets the better of me, and I dust off an old game for a trip down memory lane, I'm invariably disappointed. I've moved on and so have games. And even those I missed first time around, like Darkstar One, rarely hit that sweet gaming spot when played years after release. Lacking current-gen visuals and gameplay, Darkstar One: Broken Alliance will only satisfy those gamers longing for a trip around the stars, which, given the dearth of similar titles on the consoles, might be a great deal more than this title truly deserves.
More Games Reviews

Alpha
Protocol
Red Dead
Redemption
Prince of
Persia: The
Forgotten Sands
Lost
Planet 2
Sponsored: Minds Mastering Machines - Call for papers now open

Darkstar One: Broken Alliance
An utterly average game that reflects the true tedium of space travel. Available on Xbox 360 only