Darkstar One: Broken Alliance
Outer space for this one
Combat is Darkstar One's strongest element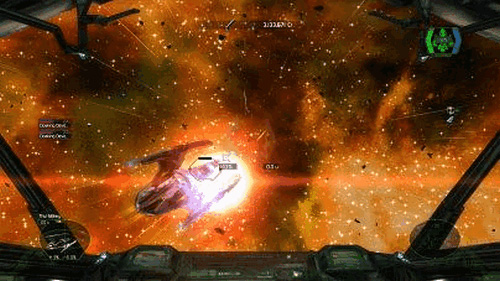 Galactic goose getting gunned
Although by no means perfect, combat is Darkstar One's strongest element. The controls map well onto the 360's controller and flight feels weighty and precise. Afterburners and brakes bring sufficient nuance to dogfights, and a broad range of lasers and missiles provide tactical variety. Turrets, on the other hand, are less welcome. The benefits of their automatic, omnidirectional fire is outweighed by their inclusion on enemy ships.
Dogfights are challenging enough against multiple enemies, especially during the game's occasional spikes in difficulty, where opponents carry superior technology. But when enemies sport turrets, it's impossible to outmanoeuvre the incoming fire, leaving shields as your only defence.
The targeting system doesn't help either. Unable to cycle through enemy craft, as in the X-Wing series, you can only select the nearest to you. And with no way to distinguish a craft's class other than visually, it's extremely difficult to target the most dangerous first.
If anything, the danger posed by turrets underlines Darkstar One's compulsory collection and persistent levelling. As a consequence, satisfaction with its combat depends entirely on your tastes. Those looking for twitch combat alone will have to wait for the rumoured reprise of the Jedi Starfighter franchise. But those with a proclivity for RPG stat trees and skill points should easily forgive these shortcomings.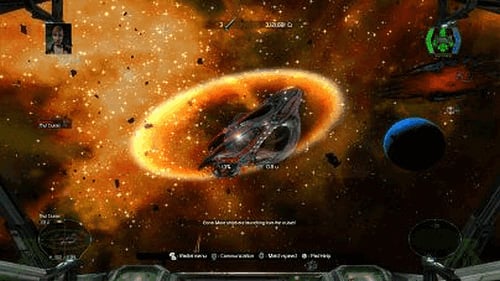 Sonic boom!
Sponsored: Minds Mastering Machines - Call for papers now open