Darkstar One: Broken Alliance
Outer space for this one
Gameplay is mind-numbing...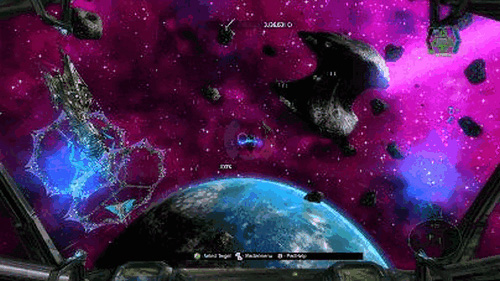 This place, rocks
The graphics are the most apparent the game's many shortcomings. Always the cruel mistress, time has been plain vicious to Darkstar One, a game which failed to push PC hardware on its original release. Apart from brightening the overall palette, the move to 1080p only emphasises textures and polygon counts glaringly last-gen. And lacklustre art design and repetition of assets mean this is less Star Wars and more Battle Beyond the Stars.
Repetition isn't limited to homogeneous spacecraft, trade stations and star systems; gameplay is mind-numbingly repetitive, too. A simplistic system of exploration and trading forces play of countless side-quests to afford necessary upgrades to your ship. Ostensibly broad ranging, from hauling cargo to sabotaging enemy satellites, in practice these missions are little more than triggers for dogfights, which wouldn't be an issue but for their structure.
In isolation, there's nothing obviously tedious: dock at trade station, choose mission, take off, select destination star system, hyperjump, enter mission, fight battle, select origin star system, hyperjump, dock at trade station for reward. But the structure is repeated ad nauseam throughout the game, unnecessarily padding it well past the twenty hour mark. And with cut scenes accompanying every hyperjump or trade station visit, progression is protracted to the point of ennui. It's a shame, because gameplay would have improved dramatically were such missions staged within individual star systems.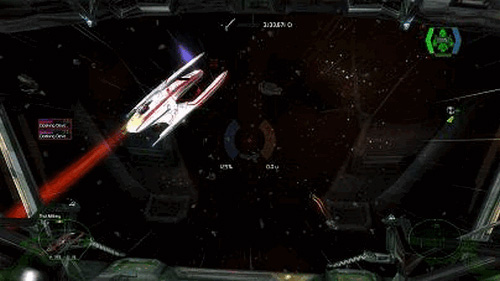 Red eye flight
Sponsored: Minds Mastering Machines - Call for papers now open