Tape out: the cassette-styled USB hub
Datahub meets mixtape
This is the USB Cassette 4-Port Hub from Asian gadget seller Brando. As the name suggests, it features four USB ports and looks like a retro cassette tape.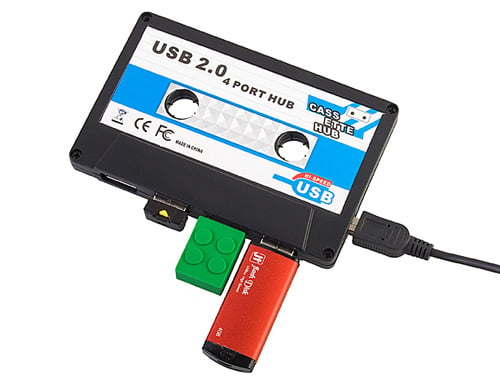 Tape those cables up
There's no reason why a USB hub should be styled after a cassette tape, but who needs a reason? We just think it looks cool.
Plug and play with both Windows and Mac, it utilises USB 2.0 and is backward compatible for USB 1.1.
It's not a cassette you can make a mixtape on, but it still rocks. Pick one up cheap for $10 from Brando, or shop around on UK sites and they're about £12. ®
Sponsored: RAID: End of an era?