Telespial Systems Trackstick Mini GPS
I know what you did last summer
A weeks worth of use proved the Trackstick to be generally accurate and reliable but on a couple of occasions the indicated plot did put me well beyond reality and the +/- 2.5m which Trackstick claims as the margin of error. The worst I noticed was a plot a good 40m off target, though the US Air Force would probably regard that as right on the money, so perhaps I am being picky.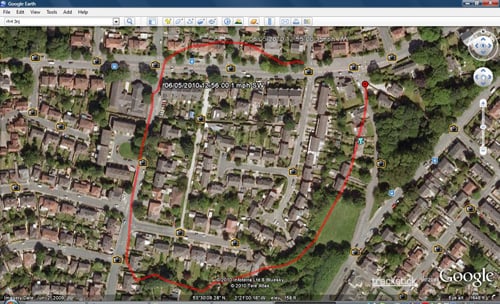 Journeys by foot mapped out
In use the Trackstick records the date, time, latitude, longitude, temperature, speed and compass bearing of travel. Time spent at rest is shown as such, and all measurements can be viewed in metric or imperial, while each datum point comes with a direct link to Google Maps. Data can be exported as .kmz files to be viewed in Google Earth or as HTML, RTF, CSV or GPX files.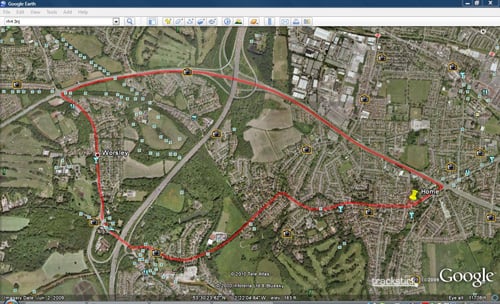 Journeys by road revealed
The desktop software also lets you view journey data by adjusting the filter for the length of time spent stationary between each journey, so brief halts caused by traffic lights and the like can be removed from the picture – perfect for doing your travel expenses.
The Mini will charge in under two hours from a USB port which should be fast enough for all but the professional snoop and, once fully juiced, Trackstick reckons it should be good for 80 hours of operation. That seems a reasonable claim, as 20 hours of near continuous recording saw the battery monitor in the desktop software register a 25 per cent drop.

Sponsored: Minds Mastering Machines - Call for papers now open