Telespial Systems Trackstick Mini GPS
I know what you did last summer
Review If your business or pleasure activities can be enhanced by accurately recording where you have been and when, then a good passive GPS tracker can be a handy gadget to have. Of course, GPS trackers also have a slight whiff of the ignoble and sneaky about them and rightly so ,as one of their major advantage over a GPS tracking smartphone app is that you can use them to record what other people have been up to.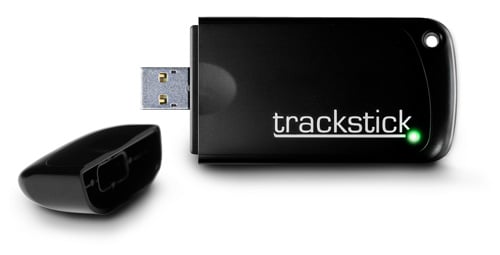 Eye in the sky: Telespial Systems' Trackstick Mini
The new Trackstick Mini GPS tracker seems to have been deliberately styled with covert ops in mind. An amorphous black lump it weighs just 70g and is small enough to be secreted just about anywhere you care to imagine.
Advertised as waterproof, the end-cap that covers the built-in USB connector is a very tight fit which makes it a bit of a sod to remove with wet or greasy hands. To keeps things ship-shape and secure, the Mini comes with a protective rubber boot and a magnetic clamp. The last is a thoroughly solid bit of kit with a couple of large magnets that should keep it in position no matter how rough the ride gets.
The only controls and indicators are a simple on/off slider and a single status LED to let you know its working and has a GPS lock. Depending on conditions the Mini should acquire GPS lock in between 10 seconds and one minute. I found it seldom took more than 15 seconds even in built-up areas and once acquired, the signal was seldom dropped – a trip through the Kingsway Tunnel in Liverpool being the only time I noticed a data gap.
It's claimed that the 360 degree antenna fitted to the Mini makes it seven times more sensitive than previous Trackstick models and helps it keep hold of a GPS signal no matter which way up it is. It certainly seems to work because, no matter where I placed it inside my car or at what angle – including underneath the driver's seat and in the glove box – it functioned perfectly.

Magnetic mounting for the long haul
The extra sensitivity can't work miracles though because when shut tight in the boot and surrounded by some good old Mercedes steel, it couldn't pick up a signal.
Sponsored: Minds Mastering Machines - Call for papers now open