Ten Essential... iPad Games
Play tablet
Product Round-up It's hard to pick out a 'top ten' list of iPad games as new titles are being released on a daily basis. Not surprisingly, most of these first-generation games are straightforward conversions of existing iPhone games, with long-lasting chart-toppers such as Angry Birds and Plants Vs Zombies featuring strongly.
One thing to bear in mind is that games with the 'HD' label, such as Angry Birds HD, tend to be virtually identical to their iPhone counterparts and are often merely enhanced with more detailed graphics - and a higher price tag. However, it's the 'For iPad' games, such as Scrabble For iPad that bring new features to the iPad, often with new levels and even new game modes. And, in the case of Mirror's Edge For iPad, you're getting an iPad-exclusive that isn't yet available on the iPhone.

Angry Birds HD
Angry Birds is one of those infuriating games where you'll get stuck on one particular level and find that you just can't put the darn thing down until you've cracked it. The iPad version is virtually identical to its chart-topping iPhone predecessor – you use a slingshot to fire the aforesaid irritable avians at a bunch of green pigs who are holed up within various platforms and structures. The graphics have been given a high-res tweak for the iPad version, but it might be worth checking out the free 'lite' version for the iPhone first to see if it tickles your fancy.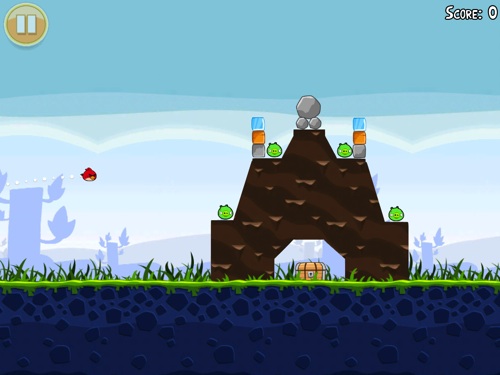 Reg Rating 85%
Price £2.99
Download iTunes
More info Chillingo

Dungeon Hunter HD
Dungeon Hunter's inspiration is obvious – it's basically a Diablo II clone, albeit with much prettier 3D graphics. You can choose to play as a warrior, rogue or mage, and assign experience points to improve your skills and powers as you gain levels. There's a plot of sorts, but the game essentially involves running around dungeons whacking the living daylights out of hundreds of monsters and picking up loads of loot along the way. The iPad graphics are more detailed than the original iPhone version, there's a better mini-map to aid navigation, and combat is easier to control as you've got more room to manoeuvre than on the cramped iPhone screen.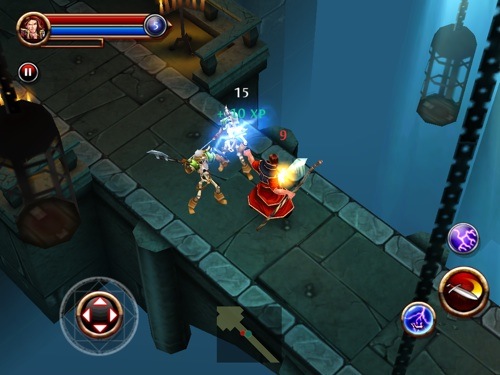 Reg Rating 85%
Price £3.99
Download iTunes
More info Gameloft
Sponsored: Minds Mastering Machines - Call for papers now open