Humongous star ejects jumbo jellyfish
WISE snaps giant's 'stellar innards'
WISE operates at an altitude of 525km, passing over the poles 15 times a day taking a picture every 11 seconds through its 40-cm (16-inch) telescope. Its mission is to deliver around 1,500,000 images of the entire sky in the infrared "with a sensitivity hundreds of times greater than ever before".
NASA expects to spot "millions of hidden objects, including asteroids, 'failed' stars and powerful galaxies". The data will serve as "navigation charts for other missions, such as NASA's Hubble and Spitzer Space Telescopes, pointing them to the most interesting targets the mission finds".
WISE returned its first calibration shot in January. In February, it opened its "candy store of images", returning some impressive full-fat photos, including these of the Andromeda galaxy: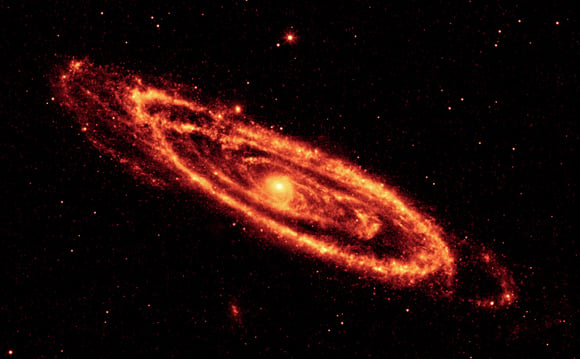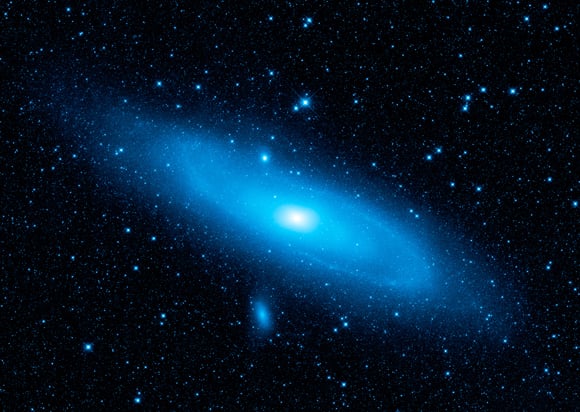 You can find NASA's complete WISE coverage here. ®
Sponsored: Are DLP and DTP still an issue?