Nokia C5
Compact candybar for avid texters
It is very difficult to see the handset's screen in bright sunlight, which makes framing photos challenging. And this problem is replicated in other aspects of outdoor use. Even anything as simple as texting can require a move out of full on sunshine.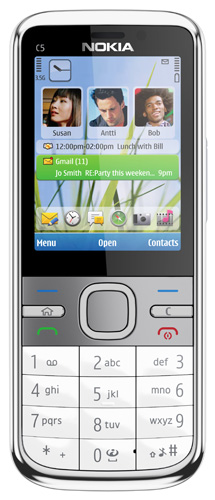 Finger-friendly keypad, but the small screen doesn't do justice to Ovi Maps
Ovi Maps is pre-installed. If you think the Nokia C5 might replace your standalone satnav device, though, you might want to think again. Yes it got me through a few trips, but there are some shortcomings. The 2.2in, 320 x 240 pixels screen is one significant one. 2D, 3D, arrow (turn by turn) and route overviews are available. 2D and 3D map views, complete with place names, street names, POI overlays and a couple of rows of status data are just too crowded and cluttered for a quick glance. The turn by turn view is easier to glance at.
Configuring Ovi maps is a bit more of a faff than it is with a dedicated satnav. With no touchscreen and a series of menus to get through to do things like change voice for instructions and set driving preferences, you can't simply flick at the handset while you are out and about. You'll need to make settings when you are stopped for longer than at traffic lights.
Volume from the loudspeaker is too quiet. When in walking mode and working with headphones the sound is loud enough, but in a car instructions are easily drowned out by general chat or the car radio.
Call me picky at this point, but pronunciation also leaves a lot to be desired. Using guidance with street names I was surprised to hear, for example, Bushy Road pronounced as in mushy (as in peas) rather than bushy (as in trees). And that was one of several examples that could cause problems if you mishear directions and are looking for road names. Still, the routing was generally good, safety camera and speed limit alerts timely, downloading of data fast, and recalculation of routes very quick.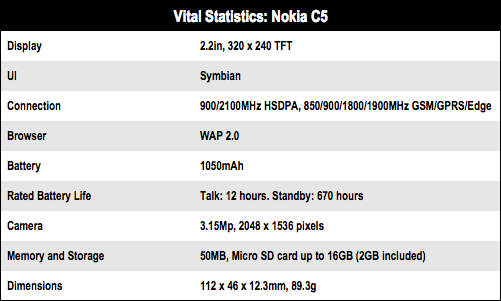 Sponsored: Minds Mastering Machines - Call for papers now open