Got an iPhone 4 yet? No? You're gonna have to wait now
This changes everything. Again
iPhone 4 wannabes who blinked, or most likely were hit with an error message, will now have to wait until next month before they can get their hands on one of the coveted talking lightboxes.
Apple started taking pre-orders for the smudge-a-phones just yesterday morning. However, whether by accident or design, most wannabe buyers seemed to get error messages for most of the morning.
It would seem some did manage to get beyond this game of cyber-footsie and actually got to order the devices for late June delivery. But those that didn't have now been told they must wait till July before they can get the things delivered. That applies to the UK and the US.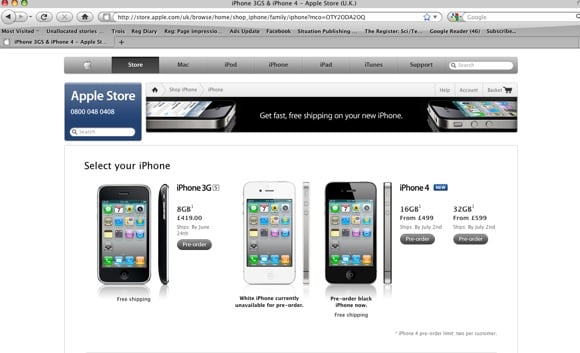 Buyers in both the US and UK were treated to system crashes that stopped them consummating their orders. US buyers scored the extra bonus of a security leak, with AT&T exposing account information for existing users.
While other firms would balk at the potential for lost orders and PR fallout, this of course is all part of the carnival surrounding any major Apple launch. Why finish building it when they'll come anyway? ®
Sponsored: RAID: End of an era?