Dot Hill: Troubles and prospects
Rejiggery pokery with Xiotech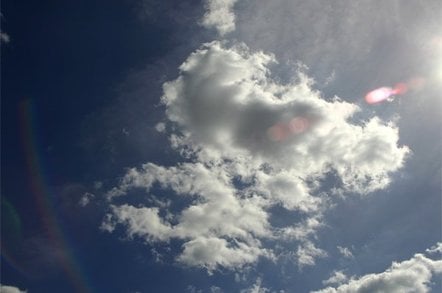 Comment Dot Hill sold 125,000 entry-level array subsystems - good news. The bad news is it's restructuring and sacking a tenth of its workforce to staunch losses - and it's partnering with Xiotech in an opaque technology agreement with no clarity over which of them will deliver product. So what on earth is going on?
Dot Hill sells drive array subsystems to storage array OEMs, such as Sun, in competition with LSI. In early May it reported first quarter 2010 revenues of $60m, up $6.1m year-on-year, but still made a loss of $6.4m, nearly double the $3.3m loss of a year ago. So sales up and losses up; that's the basic problem. It also missed Wall Street estimates, disappointing analysts who felt management had let the company down.
It's announced a restructuring plan geared to get itself back to break-even before income tax, etc, by the fourth quarter. A profit will have to wait until 2011. A tenth of its workforce will go and a Carlsbad facility will be closed down.
It has announced a 10 per cent cut in the base salaries of its VP and executive-level management teams, including the CEO and president, Dana Kammersgard, and CFO, and a five per cent cut in the base salaries of certain of its employees below VP level.
It wants to break even with revenues of between $60m and $65m. Second quarter revenues are expected to be between $62m and $65m, on the button, but costs have to go down before the magic break-even point, and revenues go up, probably past $70m, before good profits can be made.
Cloverleaf
Its product strategy is to move into higher-margin software as a complement to the basic disk enclosure subsystem core. That's why it bought Cloverleaf Communications in January. This is going to take time to bring results and so it is doling out as much good news as it can in the mean time.
Thus we hear that it has shipped 125,000 units of its small and medium business array, the 3000 RAID series, which come with volume copy and snapshot facilities.
That's good, but it obviously isn't good enough - witness the quarterly results, and Sun as a customer is liable to reduce its order rate, given Larry Ellison's dislike of OEM deals.
We also heard about a new OEM customer, transtec AG, a German company active in virtualisation, high-performance computing and general IT infrastructures. There was another new OEM deal with Kyocera. Channel expansion is a good thing, even in small steps.
Yesterday we heard about a technology partnership with Xiotech which puzzlingly didn't make clear which company, Dot Hill or Xiotech, would be shipping product using technology from the other. Neither company was able to answer questions about this yesterday but we can probably tease out what's afoot by looking at the Cloverleaf acquisition.
Dot Hill paid $2.5m cash and used 9.5m shares in the acquisition of Cloverleaf, a privately-held company with a base in Israel and office in Woodbury, New York. The main technology is iSN, the intelligent Storage Network.
This is software-based, running on standard Intel architecture hardware. It provides unified management and support of any vendor's storage arrays and includes features such as storage virtualization and pooling across mixed vendor SAN (block) and NAS (file) storage, thin provisioning, automated tiered provisioning, data migration, advanced snapshot, FCDP (Frequent Consistent Data Protection), synchronous and asynchronous replication and remote disaster recovery at host speeds of up to 24GB/s rates.
Cloverleaf's virtualization and data management services support both file and block I/O with Fibre Channel and NFS/CIFS protocol support. The iSN products can be clustered for near linear performance gains with up to 12 controllers being deployed in a single configuration, and 2PB of back-end storage supported.
Sponsored: Minds Mastering Machines - Call for papers now open