All hail the Facebook Like button stamp
Branding iron
This is The Facebook Like Button Stamp from a London design studio called We are Nation.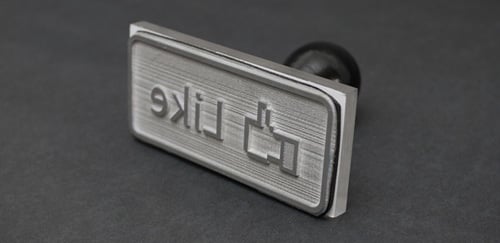 Look, a like.
If you too express your likes with as little emotion as humanly possible, then contact the designers to register your interest - by email. If enough of you sign up the firm may take the stamp out of concept and into production.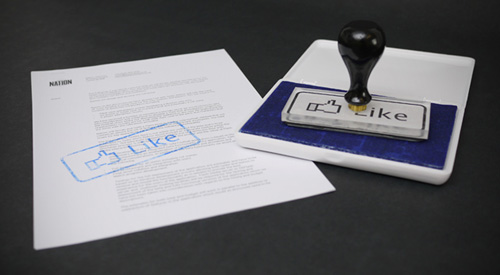 Getting a Like on the exams guaranteed his Uni place
Let's make the world more like Facebook - let's tag everything with meaningless stamps of approval... On second thoughts, let's not.
Via The Green Head
COMMENTS
Drew likes this
Next: a version for the John Bull printing outfit.
http://www.flickr.com/photos/wychbury/3199489226/