NetSecure SmartSwipe credit card reader
Because you can never be too safe on-line
Review We're constantly hearing stories about credit card fraud and identity theft on the Internet, so the Canadian company NetSecure has come up with a gadget called the SmartSwipe that aims to provide people with a little extra peace of mind when using their credit card online.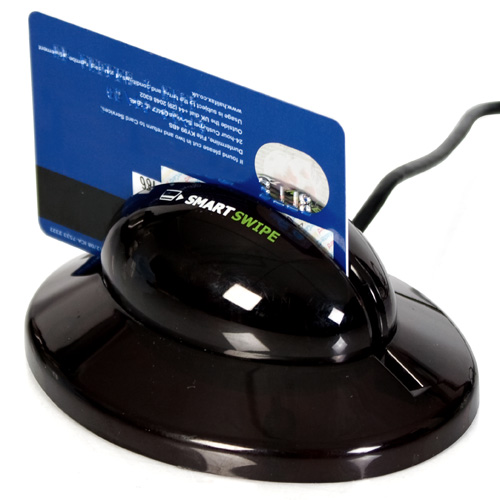 Card sharp: NetSecure's SmartSwipe
The SmartSwipe is a small egg-shaped scanning device, with a slot for swiping your credit card through. It can scan the magnetic strip on the card and then automatically enter the card number onto a web page without you having to type the number yourself – thereby foiling malware such as keyloggers that might record the card number as you type it in.
Once you've installed the SmartSwipe software and downloaded the latest updates you simply plug the SmartSwipe into a USB port on your PC and get ready to go shopping. It's PC-only though, with no support for Macs – and even on a PC it will only work when you're shopping online with Internet Explorer. Rival browsers such as Firefox aren't supported.
Each time you subsequently launch Internet Explorer, you'll see the SmartSwipe 'welcome' screen appear, reminding you that it's safe to start shopping. You can turn this welcome screen off if it gets annoying, but people who are still a bit nervous about shopping online might find this reminder reassuring.
You'll also notice a new SmartSwipe button appear on the Internet Explorer toolbar. When you're ready to make a purchase and enter your credit card details onto a web page you simply click on the SmartSwipe button and then slide the credit card through the SmartSwipe scanner.
Sponsored: Minds Mastering Machines - Call for papers now open