Ten Essential World Cup Apps
Android 5, iOS 5
World Cup Funny Facts
Who was the first player ever to be sent of during a World Cup final? In what year was the yellow- and red-card system introduced? What was the best attended match ever in a World Cup finals tournament? The answers to there questions and more can be found in World Cup Funny Facts, though I'd argue none of them are actually funny and the grammar is a bit hit and miss. Have your moment in the sun at World Cup pub quizzes or bore the seven shades out of your mates when the conversation flags, the choice is yours. You can even add your own tit-bits of World Cup marginalia for future reference.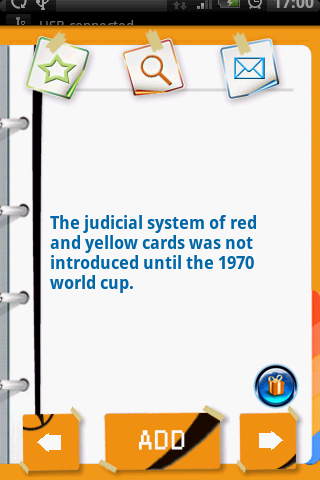 ---

Reg Rating
75%
Platform
Android
Price
Free
Download


World Cup Referee
The smartphone equivalent of yelling "Oi, ref are you effing blind?" Fire up the app and you are presented with six options. The yellow and red cards cause your screen to flash the relevant colour and launches an appropriate chant - "Off! Off! Off!" in the case of the red. The whistle icons play short and long whistle blows, while the last two produce an "Oooooooooooooooooh" roar for a near miss and a "GOAL!!!!!!!!!" roar for when it's in the back of the net. Probably of more use in front of the TV or in the pub back here in Blighty than on the terraces of Johannesburg.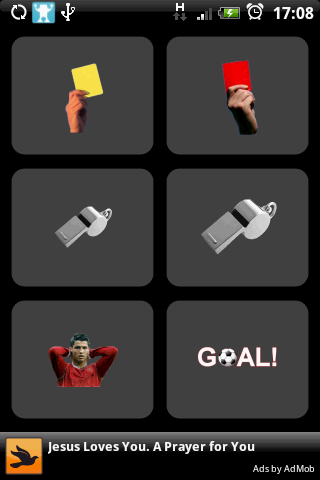 ---

Reg Rating
85%
Platform
Android
Price
Free
Download


Sponsored: RAID: End of an era?
Next page:

World Cup Universe