TomTom Start2 satnav
Start trek, the next generation
The first new feature on the Start2 is lane assistance, which aims to help out confused drivers approaching major junctions. It certainly worked well in my tests on stretches of the M25 and M23 but, equally, I never really felt I needed it. That said, it's likely to be of far more use when motoring abroad where unfamiliar road signs can make finding the right lane that bit trickier.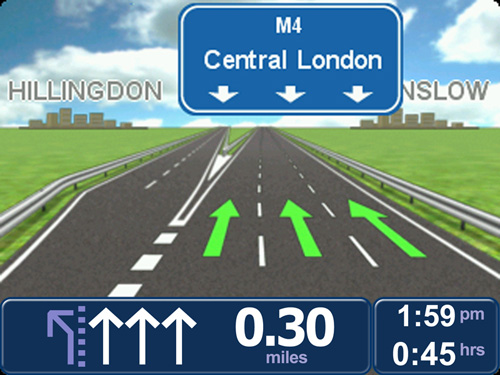 Lane assistance aims to prevent last minute swerves off motorways
What I'd prefer is guidance after the junction. More often than not, motorway exit signs give you plenty of warning as to which lane to take, but you've then just a few seconds to make a dash for the correct lane when approaching the roundabout that follows – for example, on some roundabouts you need the middle lane when taking the third exit.
Traffic alerts also make it onto the Start2. However, unlike the real-time updates from TomTom's Live service – subscription-based and only available on its more expensive satnavs – the Start2 has to make do with the Traffic Message Channel (TMC) service that's broadcast over FM.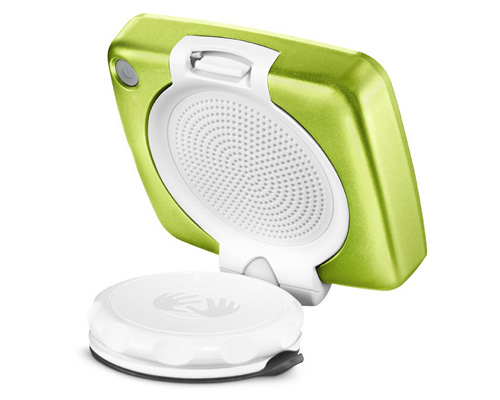 Also available in...
While any form of traffic awareness is, arguably, better than nothing, TMC does have two major downsides. First off, it's not very good – especially compared to TomTom's GPRS-based Live service. I've plenty of experience with TMC and have never been overly impressed. The signal's not always good, so you often end up none the wiser, while 'phantom' traffic jams that have long since disappeared aren't uncommon – a traffic alert service that you can't trust to provide up-to-date, accurate info isn't much good to anyone.

Sponsored: Minds Mastering Machines - Call for papers now open