But if pictures are good, the audio side is even better. As you would expect it supports all the main HD audio formats including DTS-HD Master Audio and Dolby TrueHD. And despite the rather small size of the satellite speakers the system is not found wanting when you need to crank up the volume.

Vivid visuals and scintillating sound for the price
The sound stage is also beautifully expansive and surround effects are reproduced with pinpoint accuracy, making the big set pieces in action movies an aural treat. What's more the sub is much more controlled and precise than on other systems I've encountered in the same price bracket. In fact I'd go so far as to say it's the best sounding one box system in this price range that I've come across.
Unfortunately, the E370 isn't yet capable of playing 3D Blu-ray discs, but Sony promises another software update in June, but no sign of it yet. However, an update offering BBC iPlayer support was made available last month.
Verdict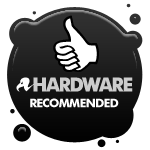 It may not be the prettiest system around, but in most other respects this is a great home cinema kit from Sony. It's easy to use, produces great sounding audio and delivers crisp HD pictures for the price. It would have notched up a slightly higher rating if all the touted features were actually present. That said, the eventual release of the 3D update and the forthcoming support for DNLA networking can only add to the system's long term appeal. ®
More Blu-ray Gear Reviews…

Cambridge Audio
Azur 650BD
Toshiba
BDX2000
HDI
Dune BD Prime
Pioneer
BDP-320

Sony BDV-E370 Blu-ray home cinema kit
Affordable Blu-ray home cinema kit, with an impressive line up of features.
COMMENTS
to be honest
and im not sounding rude. that speaker package wouldnt do HD audio any justice.
to me this seems like a step back from their first dvd+ amp combos. ok the amp was basic but it handled audio switching pretty well for a cheapo package (im on my 3rd home cinema setup now, but ive been into it for 10+ years)
but personally i wouldnt go with anything sony that plays optical these days. their optical units always die far too early.
backplate
I love the backplate. So it's not like an Apple device that's almost as nice at the back as it is at the front, but it's like the engineers are answering the question of why it needs a noisy fan: because it has Java!
(though we have a Philips VCR/DVD combi that has a noisy fan without using Java)
Locked to regions?
Since my collection of DVDs is from both EU and AUS, what's the chance that half of my collection would be locked out? Ditto with the different region set-up with BluRay.
I'd be interested in this set-up since even if St. Steve does finally release BluRay on a Mac Mini, there's no way of getting HD sound onto my current (Logitech Z-5500) sound system.
850watts? Really?
I know that's Sony's claim but the manual actually states the power consumption of the thing as 170w.......
Dead tech
BluRay will never catch on...