Windows 7 eclipsed by Server 2008 in debut service pack
Moving pictures and virtual machines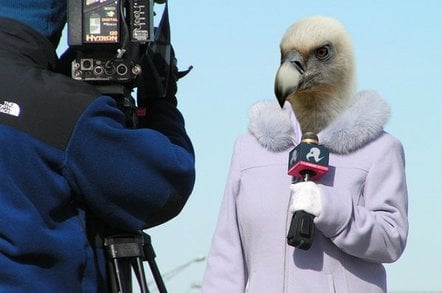 Microsoft TechEd Microsoft has unveiled a debut service pack for Windows 7 and Windows Server 2008 R2. Typically, it's Windows 7 that gets the most marketing love, but this time around, it's the server workhorse that's getting the attention.
Microsoft has opened its annual TechEd conference, in New Orleans, Louisiana, saying that SP 1 will hit beta at the end of next month, with tweaks to security, performance, and reliability for the eight-month-old Windows 7.
It's the server side, though, that will see the significant updates, including boosts for Remote Desktop Services and for Hyper-V, Microsoft's virtualization platform.
Called RemoteFX, the update to Remote Desktop Services enables hardware-accelerated graphics and the use of local USB devices for a remote user connected to a virtual machine (VM). RemoteFX is based on desktop virtualization software acquired when Microsoft took over Calista Technologies in early 2008. Microsoft announced RemoteFX in March, but USB support was not confirmed until today.
Hardware acceleration enables remote users to run CAD applications or HD video and games, while generic USB support allows the connection of add-ons including cameras, scanners, multi-function printers, and storage devices. The idea is to narrow the performance gap between remote virtual machines and Windows running locally.
Hardware acceleration in RemoteFX takes place on the server, not the client. This means that a RemoteFX server needs one or more powerful graphics cards with plenty of video RAM; Microsoft suggests 150-200MB per VM.
Frames are compressed and sent to the client, and only the differences between frames are transferred. There is an option for hardware encoding and decoding via a custom chip, to reduce the impact on the CPU. It is still a bandwidth-intensive process, it is not intended for use over the internet, but only on a local network. That said, we were told that partners such as Citrix are working on more efficient implementations that will work across a wide area network.
The advantage of performing hardware acceleration on the server is the client need not be powerful. Microsoft demonstrated a prototype of the TLX400-M Hot-e thin client from ThinLinX, a small box with connections for HDMI video, Ethernet and USB said to consume only around three watts, though some of the power saved will be balanced by the demands of the server.
Most thin clients are incapable of fast graphics, so RemoteFX will increase the number of scenarios where a thin client is acceptable. Microsoft envisages displays appearing with the RemoteFX client built in. RemoteFX will also work on standard Windows PCs, though it will require an update to the Remote Desktop client.
A snag with RemoteFX is that it only works fully with Hyper-V VMs, rather than the more lightweight Remote Desktop sessions (formally Terminal Services). Taken together with increased bandwidth, this makes RemoteFX expensive to deploy, and for users who do not require accelerated graphics it may be overkill.
Another Hyper-V enhancement which comes in SP1 is dynamic memory. This lets you specify a range of memory for each VM, rather than a fixed amount, with the host determining how much memory to allocate depending on availability and load. You can specify the priority of each VM, so that available RAM is used where it is most needed.
According to Microsoft, this is a better solution than over-commitment, where you can allocate more memory to VMs than is actually available on the host and rely on paging to disk if the system is stressed. Hyper-V does not support over-commitment, unlike some competing virtualization platforms. Dynamic memory achieves the same goal, allowing a greater density of VMs on a single server. The supported guests are Server 2003 and Server 2008, and the Enterprise or Ultimate editions of Windows Vista and Windows 7.
Dynamic memory is a welcome feature, though some users of the current Hyper-V have reported problems with memory management. The host can have problems releasing cached RAM, with the result that VMs cannot start even though there is more than enough RAM available. Dynamic memory will put more stress on the host's ability to manage RAM. Microsoft said that it is aware of the issue so the hope is that SP1 will remove these concerns.
When RemoteFX was announced, VMWare senior technical marketing Manager Mike Coleman was quick to defend the rival PCoIP protocol used by VMWare View for rich media. One of his points is that most enterprise servers are not designed to accept high-end graphics cards.
It is a fair comment, though likely to change over time. Hyper-V is improving, and Microsoft is doing its usual trick of building hooks into its whole stack, from the Windows 7 client to the System Center server management software, that integrate with its own virtualization technology.
VMWare still dominates enterprise virtualization, but is right to be concerned about RemoteFX and Hyper-V. ®
Sponsored: Minds Mastering Machines - Call for papers now open