Final Fantasy XIII ate my Playstation
Bricking it
A California man who says his Playstation 3 turned into a useless brick after playing Final Fantasy XIII - is the lead plaintiff in a $5m class action suit fired at Sony and Square Enix.
In a court filing (republished by IGN), Daniel Wolf, 26, of San Diego, says the Internet is "awash with consumer complaints arising from the…drastic damage caused by Final Fantasy XIII to PS3s".
Neither Square Enix, FFXIII's publisher, or Sony will pay for repairs - they are blaming each other instead, Wolf's law firm says.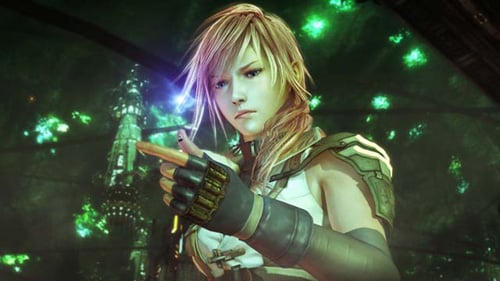 Not me - Sony did it!
Consumers complaining to Sony are told that the problem is with FFXIII and must pay up to $200 to repair the system.
Square Enix tells customers that the problem is with the hardware and will only issue a replacement game.
When it is not bricking hardware, FFXIII is famously superior on the PS3. Reg Hardware's review, comparing PS3 and XBox versions is here.
COMMENTS
BBC Basic if you please
Come on!
10 REPEAT
20 *MOTOR ON
30 *MOTOR OFF
40 UNTIL FALSE
RUN
This is BBC Basic after all. None of this GOTO business.
(OK, I know it's one more line, and about 12 more characters, but just look how much more elegant it is)
the cretins are out
I mean most sane people can work out that this was just a random console failure and the owner just hapened to be playing a mighty popular game.
I bet statistically more televisions fail during eastenders but people are not stupid enough to think its the cause.
what ever happened to the sound tech crowd here? its just frequented by tech retards these days
The clue is in the title
Which part of 'Final' did he not understand?
The problem is the Playstation.
You should never be able to destroy a piece of tech by installing software unless it's some form of robot and you can get it to beat itself to death.
You WILL update your firmware
Call me a cynic but consider
Sony release "voluntary" function-crippling firmware update.
Hotly anticipated game released.
Some consoles get bricked when playing the game.
Sony charges a small fortune to repair the bricked console.
Would the consoles at risk be the ones without the latest firmware and does the repair including a free/mandatory install of the "voluntary" update?