Vince Cable: Feel my mighty SME love
Pledges red-tape slashfest, bank-loan bonanza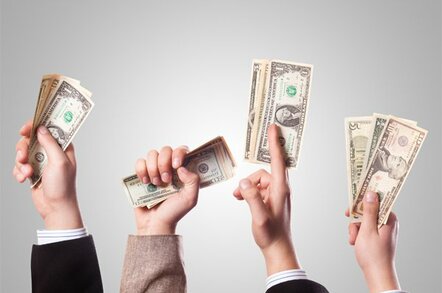 New Coalition government biznovation minister Vince Cable has set out his stall in a speech given yesterday at a business school in London. He pledged to cut the red tape stifling small businesses, and said he would compel banks to lend to SMEs.
On the matter of red tape, here's what Mr Cable had to say:
I will take a tougher line on regulation, because I believe that often the most useful thing governments can do is simply to get out of the way. Every small business can tell a story of how they could do more and hire more people if they spent less time on form filling. Regulation is too often the creature of big businesses with the resources to handle it forcing out the small. The cost to business of regulation currently in the pipeline is around £20bn: far in excess of any direct help the Government does or can give.
Then, the new overlord of the Department for Business, Innovation and Skills went on to say that he wants banks to be much more timid when it comes to crazy international markets in highly structured paper - but much bolder when it comes to lending to small businesses here in the UK.
I will redouble our efforts to ensure that bank lending agreements from banks that have benefited from taxpayer subsidy are being honoured – especially for SMEs. We do not expect to see viable businesses deprived of credit or working capital by banks that are largely owned by the taxpayer, or the general beneficiaries of wider public support.

The banks claim that there is no demand. That is not right. If the bar is set too high, of course no one is willing to jump. The current risk aversion by banks in the SME sector will stifle recovery and, if it does, will actually rebound on the banks through bad debt.
"You may have noticed that I am not Peter Mandelson," added the minister. "For one thing, I am a better dancer." ®
Sponsored: Minds Mastering Machines - Call for papers now open