Bookeen Cybook Opus e-book reader 2010 edition
Never judge a book by its colour
Review Less than a year after its initial release French e-reader maker Bookeen has released an updated version of its Cybook Opus e-book reader, reviewed last year. The most obvious change, but fairly irrelevant, is the new range of seven colours, instead of just plain white. Colour schemes aside, the important upgrade is the new firmware which Cybook calls Boo Reader.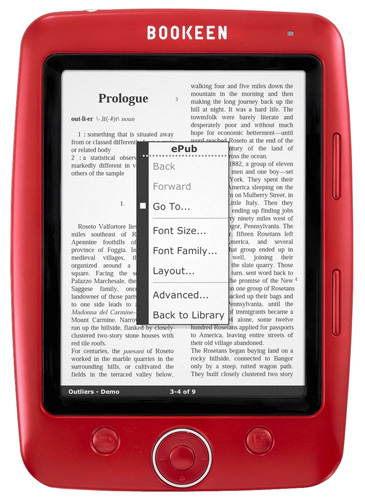 New colours and firmware: Bookeen's Cybook Opus
The main advantages of this new fimware is speed. Push the power button and the Opus springs to life in seconds, making it the fastest booting e-book reader I have come across. Menu and page transitions also appear just a shade faster than before, as does the accelerometer's triggering to flip between landscape and portrait viewing.
The new firmware also lengthens the battery life with the 1000mAh user replaceable power pack now reckoned to be good for 8,500 page turns. Physically and technically the new Opus is identical to the device Sandra reviewed back in November 2009 so I won't repeat what she said about it. In short in remains a handy, compact and light ebook reader that is extremely easy to use.
Several major problems persist though. Firstly, PDF files still don't reflow, which makes reading them hard work on such a small screen despite the zoom facility. This is something that really should have been fixed.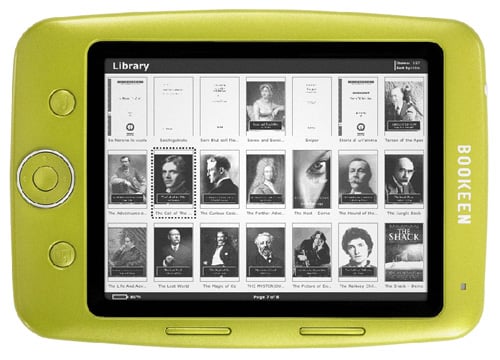 Update adds to battery life too
Secondly, you still can't set bookmarks. The Opus will remember what page you stopped reading at in any particular book, so you can at least have multiple books on the go at the same time, but I, for one, like to place my own bookmarks on pages I think I may need to return to.
Sponsored: Minds Mastering Machines - Call for papers now open