Alpha Protocol
Sega soaked espionage
When Obsidian and SEGA teamed up to create a new espionage-themed RPG they must have thought it was cake baking time.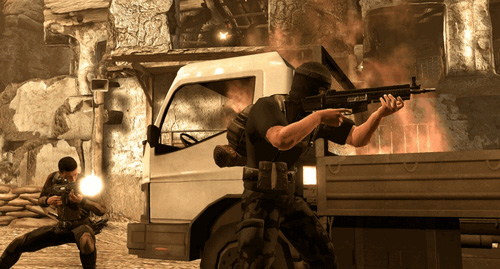 Looking the wrong way seriously "backfired"
Add ingredients: narrative, character development, moral choices and minigames. Whisk in contemporary themes of corporate greed and regional instability. Finally, sprinkle all over with gadgets, guns and innuendos – simple.
Anyone who has ever tried to bake a cake knows there's considerably more to it than that. While Knights of the Old Republic II and Neverwinter Nights II proved Obsidian could follow someone else's recipe to bake some tasty gaming cake, its first solo concoction has turned out more soggy gaming sponge.
It's not that you can single out any of Alpha Protocol's faults as egregious. The graphics might be the worst use of the Unreal Engine to date, but are never so bad as to deter play. The progression system is adequate despite lacking the visual effects that reward progression in other RPGs. And actual gameplay, although repetitive, glitchy and chock full of poor AI, somehow still manages to entertain.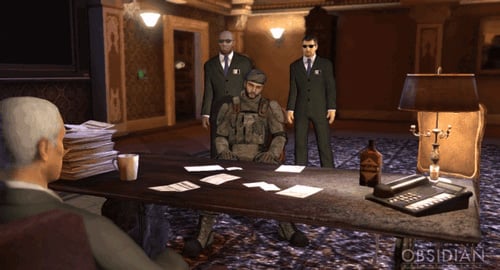 Inappropriate dress for an interview
Sponsored: Minds Mastering Machines - Call for papers now open