Ten Essential... BlackBerry Apps
For business and pleasure

Navita Translator
This nifty translator can help you make sense of up to 50 languages, converting texts in a matter of seconds. I tested it in French, Spanish, Catalan and Bulgarian and the results are certainly useable, with translations of the more popularly spoken European languages being pretty close to the gist of what I was trying to convey. It translates from e-mails, SMS messages, web pages or by simply typing. It will even speak back your translation, however, this feature takes a while and only supports a handful of European languages. Yet for tongue-tied traveller, having the Navita translator to hand means you won't feel quite so lost whether abroad, at a business briefing or just checking an exotic restaurant menu. If you tire of the annoying ads at the bottom of the screen you can pay to get rid of them for a year for about a fiver.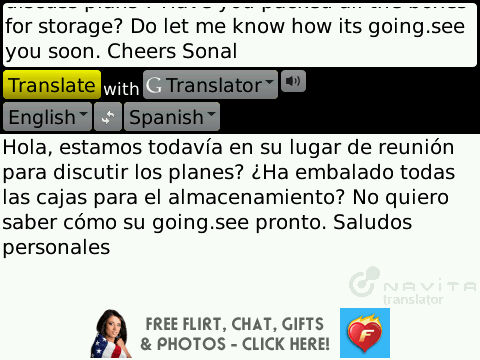 CNN Money
With BlackBerry's so prevalent in business, this app is one stop shop for all your finance related dealings at work or for your own private portfolio. It includes realtime content delivered direct from CNN Money's news feed. Breaking news, along with pricing, trading, stock quotes and tracking can all be shown. It's free and easy to personalise using 'My Stocks', which will track progress and even send out alerts regarding market updates. If you want to share articles appearing on CNN Money, they can easily forwarded thanks to this apps e-mail and Uber Twitter integration.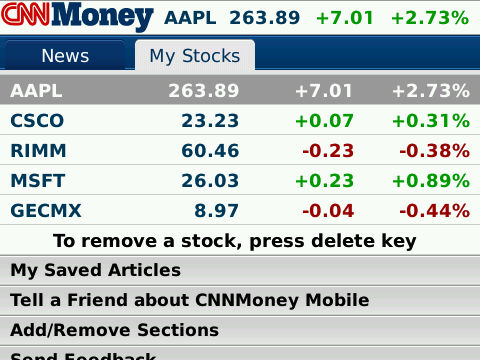 Sponsored: RAID: End of an era?