Ten Essential... BlackBerry Apps
For business and pleasure

Tether
Many cellcos charge ridiculous tariffs to enable a mobile to function as a modem for a laptop. Yet Tether taps into the Blackberry Smartphone's data plan, giving you access to Internet on your laptop anywhere your Blackberry works. Before you start, you'll need to instal an app on your laptop. For PCs you can hook up the BlackBerry via USB or Bluetooth, but on the Mac incompatibilities with BlackBerry Desktop Manager make it simpler to use Bluetooth only, which I tried out. The site suggests much higher speeds than I managed, but throughput can depend on so many things – signal strength and carrier bandwidth throttling being just two possibilities. Tether does work, but being far from fast during tests and so expensive, its rating here suffers. So check out the trial download first and see if it flies for you or flounders.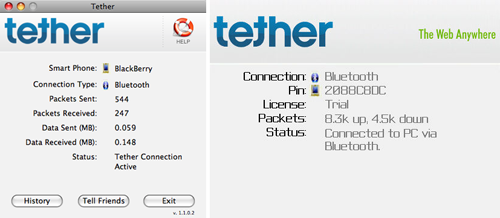 ProOnGo Expense and Receipt Reader
If you need to keep track of expenses then this is the app for you, and it's free. It has numerous options, but it is, nonetheless, very intuitive, providing all you need to record receipts, mileage/travel and time expenses. My favourite feature is that you can take a picture of a receipt with the phone's camera and it automatically generates an expense report based on the data. It sounds fantastic, but it depends how big and legible the receipts are, as well as the lighting and distance when taking the snapshot. With handwritten receipts or large ones, it might not extract all the details, so you need to look closely and not assume it has transferred all the data. When you're ready you can export the create expense sheet as an Excel, XML or CSV file and works with QuickBooks too. Incidentally, in ProOnGo offers a business card reader too, that converts to VCFs, which is another handy app worth trying.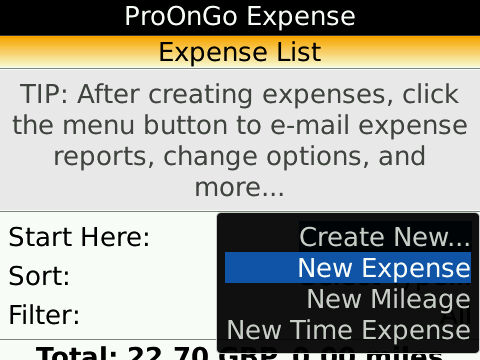 Sponsored: Minds Mastering Machines - Call for papers now open