Brocade flicks out trio of denser blades
Bigger blades, bigger networks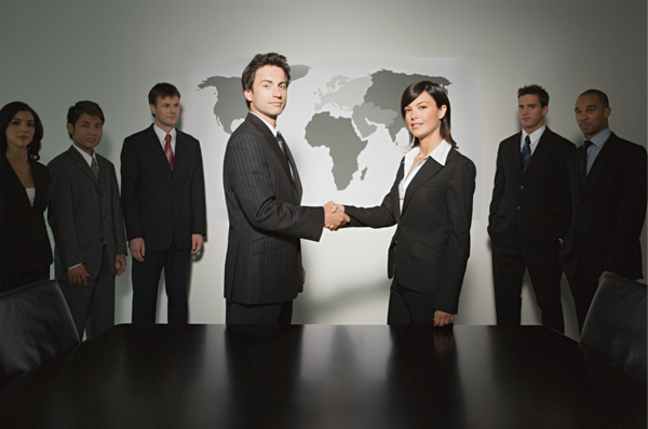 Networking company Brocade has three denser blades for its big iron data centre and carrier switches, meaning they can sit at the centre of even bigger networks than before.
The FC8-64 is a 64-port blade for the DCX backbone switch that looks after Fibre Channel SAN and data centre networking. Each port has a bandwidth of 8Gbit/s and the DCX can now support up to 512 ports per chassis, 33 per cent more than before.
There are two blades for the NetIron MLX switch. The 8X10G-M Series provides 10Gbit/E for carrier Ethernet networks, and enables a doubled wire-speed 10Gbit/E density of 256 ports on a single MLX chassis. It provides full IPv4/IPv6 functionality, MPLS, VPLS and 512K forwarding information base (FIB) capacity. The 8X10G-D blade is the equivalent product for the data centre and provides IPv4/IPv6 functionality with a FIB capacity of up to 256K IPv4 routes.
The new blades deliver a 45 per cent reduction in power and cooling over Brocade's current offering.
Brocade reckons networking needs are continuing to grow and that it's better to add capabilities to switches rather than multiply the number of switches. It quotes Jeff Wilson, Denovo's service delivery director, as saying: "We need to reduce our network complexity and infrastructure cost by maximizing the capabilities we get from our current equipment." The new DCX blade "mirrors our need to reduce additional chassis within our storage area network, which can greatly reduce cost and management overhead".
On the carrier Ethernet front it has John Souter, the CEO of the London Internet Exchange (LINX), saying: "We're seeing demand for capacity from LINX members at least double every 24 months with massive growth in 10 GbE connectivity."
But networking customers always want more. Unfortunately Brocade fell behind its Ethernet-supplying competitors in its latest reported quarter, with Cisco, HP/ProCurve and Juniper (EX-series) reporting better results and Brocade losing market share in enterprise networking and experiencing declines in service provider Ethernet switching. It's working to get this product area back on track and the new blades should help.
The 8×10G-M Series is available today starting at $39,995, while the 8×10G-D Series will be available this summer, starting at $27,995. The FC8-64 blade for SAN customers will be available through Brocade's OEM and channel partners. ®
Sponsored: Are DLP and DTP still an issue?