JBL flogs monster speakers at monster prices
Speakers that roar, refined for the home?
Here's a picture: a 300W loudspeaker designed for the Project Synthesis home theatre system.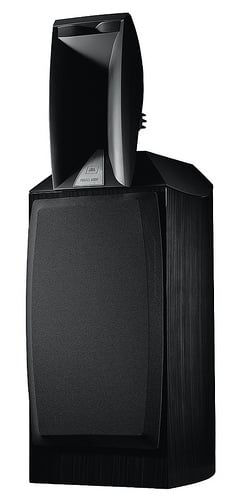 A rich sound?
Standing at just over a metre tall and weighing 52kg a piece, JBL's 1400 Array floor-standing speakers are not for the shallow-pocketed - a single pair retails at an eye-popping £8,500.
Incorporating an original design featuring the 'freestanding' SonoGlass® horn, the 1400 Array promises to impress even the most ardent of Audiophiles.
But worth the money? Readers, pray tell.
COMMENTS
It is worth the price if you like it
Value is subjective. While I have heard JBL equipment that I liked, I have found some that I have not liked. I suspect that my wife would not like the way these look (for some that might be more than reason enough to find the speakers worth the price).