Blur vs Split Second Velocity
Which of these new racing games takes the chequered flag?
Cars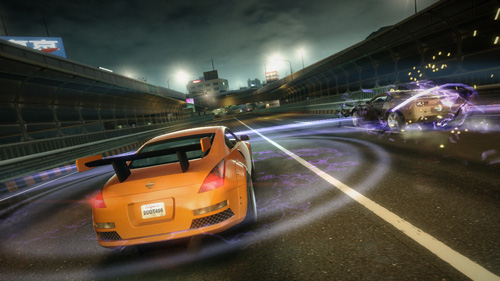 Running rings around the other drivers
I've got an embarrassing secret to tell you. I know less about cars than my girlfriend, who (in my defence at least) is a fully paid up petrol-head. But I appreciate car models are important in driving games, having witnessed many a heated argument between friends over their Gran Tourismo or Forza garages.
If it's licensed cars you're after then Blur is the title for you. Playing through career mode earns you a vast assortment of big trucks, SUVs, hot hatches and muscle cars among. others. But you'll rarely drive them competitively. There's much less nuance between Blur's cars than, say Gran Tourismo. And there are just two types of handling: drifty and grippy.
Blur's drifting really lets the game down. Drift cars handle poorly, and never provide a true sense of friction. Conversely, Split Second's cars, although fictitious (and often brutally ugly) are a drifter's dream. The developers haven't gone drift mad, however, as there's always a trade-off between drifting to fill your Power Play meter and maintaining top speed in keeping the racing line.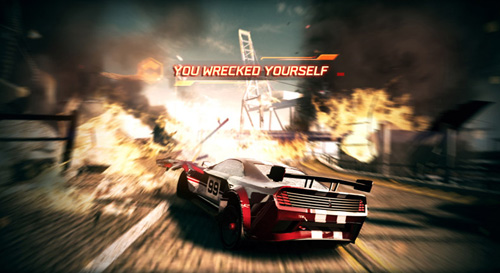 Getting wrecked can cause headaches
Blur 15%
Split Second: Velocity 15%

Sponsored: Minds Mastering Machines - Call for papers now open