Blur vs Split Second Velocity
Which of these new racing games takes the chequered flag?
Gameplay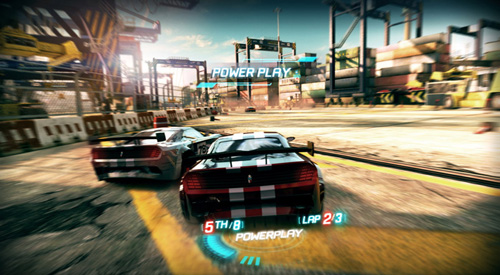 Got the power?
Turning combat on its head, Split Second provides destructible scenery to wreak havoc on your competitors. Drifting, drafting, jumping and narrowly avoiding collisions, builds up your Power Play meter, which can be used to open shortcuts, change routes or, best of all, trigger cataclysmic events in front of your hapless competitors. Ranging from sweeping a crane's arm across the race track to demolishing entire buildings, you'd think all the destruction would severely hamper concentration. But Power Plays are sufficiently spaced out to ensure an excellent balance between racing and combat. Already excellent in single player, the tactical aspect of this balance takes the game to a whole new level online.
Blur, on the other hand, unashamedly borrows from Mario Kart. Every weapon has been copied, even down to the lightning bolt. And while their implementations vary slightly, it's not enough to prevent Blur from feeling every bit the poor imitation. Worse still, where Mario Kart occasionally left you feeling cheated, as a single red shell robbed you of victory, with 20 cars on track, each carrying up to three weapons at a time, you'll spend most races being bounced around the middle of the field and won't have any time to worry about competing for first place.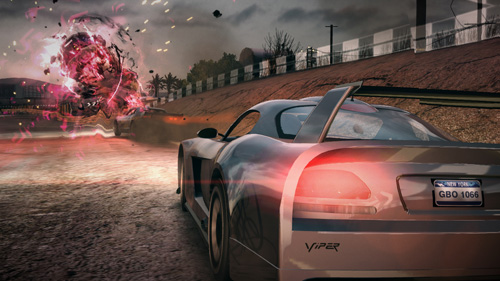 Weird light was hard to Dodge
Blur 10%
Split Second: Velocity 20%

Sponsored: Minds Mastering Machines - Call for papers now open