Ten Essential... iPad Apps
Have tablet, will download

Instapaper Pro
Even if you've got the 3G version of the iPad there will be times when you don't have internet access. However, Instapaper allows you to download web pages and store them on the iPad so that you can read them whenever you want. It also reformats the text on the web page to provide a more book-like reading experience. The only disadvantage is that it can only download one page at a time – it can't automatically download articles such as a Reg Hardware review that continues across several pages, forcing you to download each page separately. Tip: download the printer-ready version.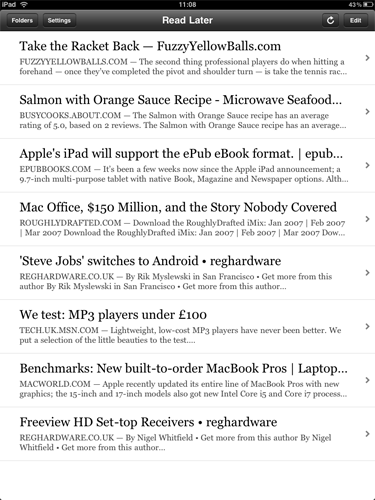 Click for a full-resolution image
---

Reg Rating 75%
Price £2.99
Download iTunes
More Info Marco Arment

Sphere Lite
This streamlined little web browser is actually designed for the iPhone rather than the iPad – but on this occasion that turns out to be an advantage. The mobile version of the BBC iPlayer doesn't work with the iPad as yet, and routes you to the Flash version of the site. The mobile version of iPlayer uses the iDevice-friendly H.264 video format. But when you use Sphere to access iPlayer, the BBC site it thinks you're using an iPhone and lets you stream both audio and video with no problems. The iPhone-sized video has to be scaled up on the iPad's larger screen, but is still perfectly watchable. The 'Lite' version is supported by ads, but these are hidden when you're watching video so they don't intrude too much.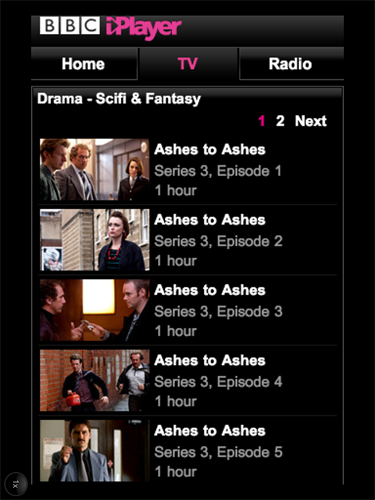 Click for a full-resolution image
---
Sponsored: Minds Mastering Machines - Call for papers now open