Alt rock diva's nude snap 'leaked' to tweetosphere
Topless on Twitter
NSFW The Tweetosphere is abuzz with speculation about the release of a picture that bares the breasts of alternative rock diva Hayley Williams.
The official explanation is that the singer and keyboard player was "hacked" and the boobalicious pic was posted to twitpic.com by the intruder. A more cynical person might be tempted to believe the snap was intentionally leaked in an attempt to generate buzz for her and her band, Paramore. And indeed there may be some support for that alternative view in the metadata said to have been included in the image.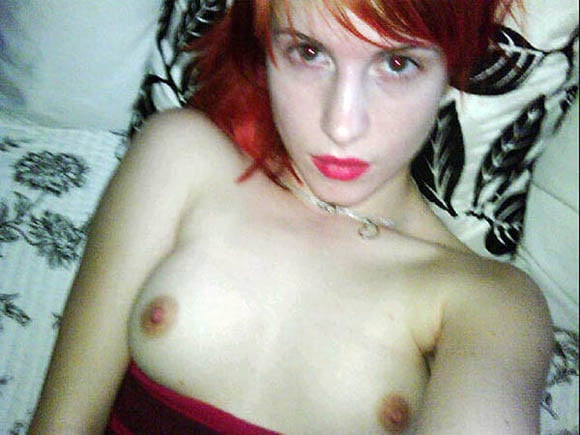 Hayley Williams
Besides, you have to admit, a photo of her lying in bed with her top pulled down and a seductive gleam in her eye is a lot more attention-grabbing then her usual Twitter fare, which includes statements like "Doing the dishes..." and "Pizza for the first time in too long. Thank you pizza gods." ®
Sponsored: Fast data protection ROI?