Final Fantasy XIII
360 vs PS3
Really great boss fights...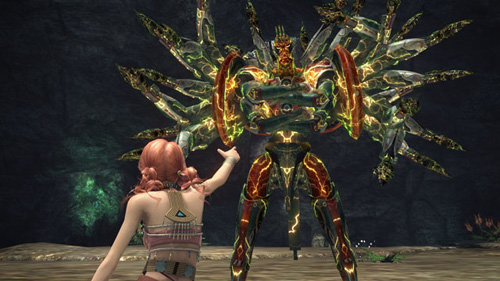 "Look behind me? Do you think I'm stupid?"
There are also some really great boss fights, although some fiendishly annoying ones too. Talk to anyone who's played past chapter 11 and mention Barthandelus and I'm pretty sure they will all get that same look, like they want to punch something. The design of the bosses is as impressive as I've come to expect from Square Enix.
If you stick with this game and make it past the first 10 hours probably the most noticeable thing is the development of the characters. At first they are a little one-dimensional. "Hi I'm hope and I can't do anything because my dad doesn't love me." "Hi I'm lightning and I deal with things with my fist because I can't bear to deal with my real emotions." etc. etc..
Happily, the characters' story lines develop nicely and I actually started to like most of them as people. Even Vanille, who I really hated to start with (and is it me or does she make really sexual noises when she casts magic??) has an interesting story once it unfolds.
The relationship between characters and how they help each other through situations and "face their destiny" is quite uplifting (incredibly cheesy but moving nonetheless) I thought the soundtrack was awesome (minus Leona Lewis who plagues the final cut-scene) and the cut-scenes were lovely. The lack of rewind feature to re-watch the cut-scenes later on is a shame.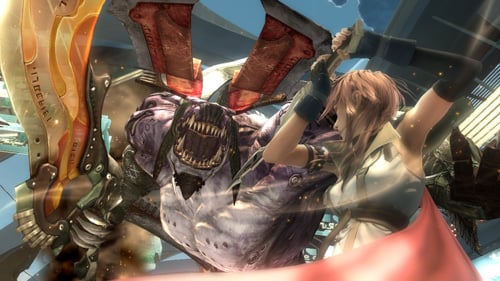 Open wide, here comes the chew chew...