Ye olde London comes to the iPhone
Wayback machine for meatspace
The Museum of London has launched a free iPhone application showing what London used to look like way before the iPhone was invented.
Street Museum is a photographic database, linked to locations through Google maps and capable of overlaying on reality to provide a proper before-and-after look for those who'd prefer London with horsedrawn cabs and men with hats.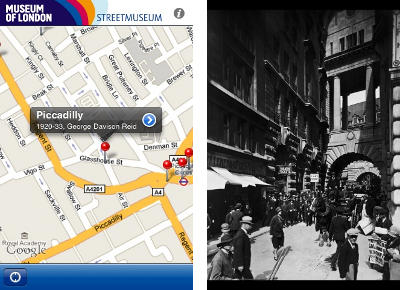 Outside the Reg office, as it was circa 1920
The application is Apple-only for the moment, which is a shame as it's genuinely good fun to see how familiar streets used to look and exactly the kind of thing that augmented reality should provide.
But if you do have an iPhone (or iPod touch, which won't do the augmenting but can still see the pictures) then take a look - it's free - and hopefully we'll get the chance to look at the history of some more cities. ®
Sponsored: Fast data protection ROI?