Toshiba Satellite U500-1EX touchscreen notebook
A light touch?
Business security measures using SSL
There is a similar inconsistency with connectivity: while recognising the unit's support for Wireless N, I can't understand why there is no Gigabit Ethernet. The Satellite U500-1EX feels like it is targeted at business, so maxing out wired networking at just 100Mbit/sec seems out of place.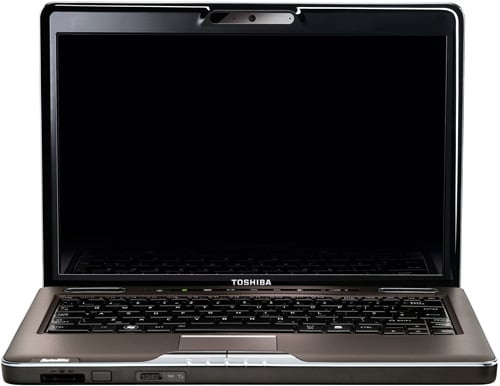 Needs more touchscreen apps to do it justice
Verdict
Touchscreen ought to be a killer app for portable computers – look what it did for mobile phones – but here in the Satellite U500-1EX it comes across as just another feature. To really make it worthwhile, Toshiba might have considered designing a built-in stylus for pen input and perhaps installing some more compelling touchscreen software. Without such sparkle to single it out, the product comes across as being merely quite good at quite a few things, which is akin to damnation by faint praise. It's also quite expensive at the suggested £821, although discounted prices are available. ®
More Touchscreen Notebook Reviews…

Dell
Latitude
XT2 XFR
PsiXpda
Pocket Computer
Dell
Studio 17
Acer
Aspire
5738PG Touch

Toshiba Satellite U500-1EX touchscreen notebook
A 13.3in touchscreen Core i3 notebook with an HDMI output