Toshiba Satellite U500-1EX touchscreen notebook
A light touch?
Build a business case: developing custom apps
System performance, as revealed in the PC Mark Vantage benchmarks test results, is possibly held back somewhat by the integrated graphics chipset. Otherwise, I feel that a 2.13GHz Intel Core i3 with 4GB RAM ought to do better than this.
Benchmark Tests
PCMark Vantage Results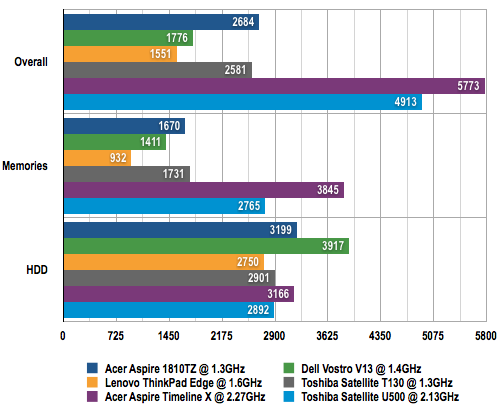 Longer bars are better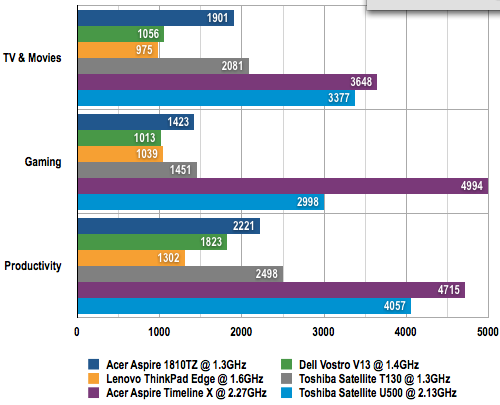 Longer bars are better