System performance, as revealed in the PC Mark Vantage benchmarks test results, is possibly held back somewhat by the integrated graphics chipset. Otherwise, I feel that a 2.13GHz Intel Core i3 with 4GB RAM ought to do better than this.
Benchmark Tests
PCMark Vantage Results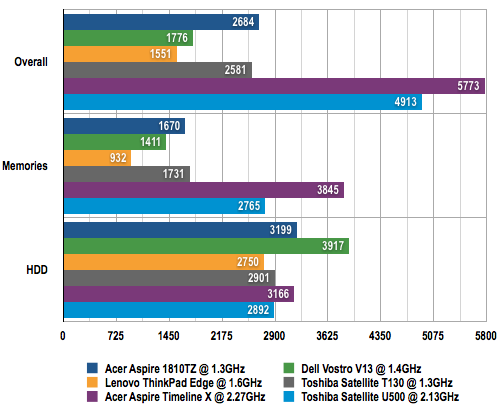 Longer bars are better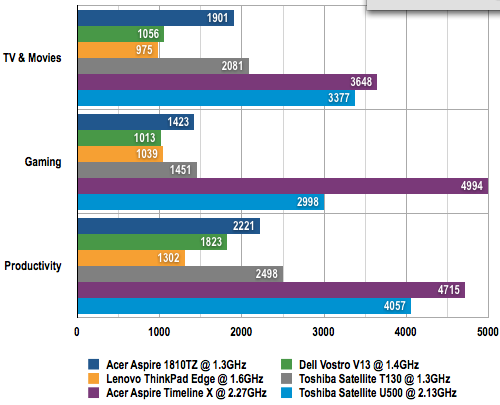 Longer bars are better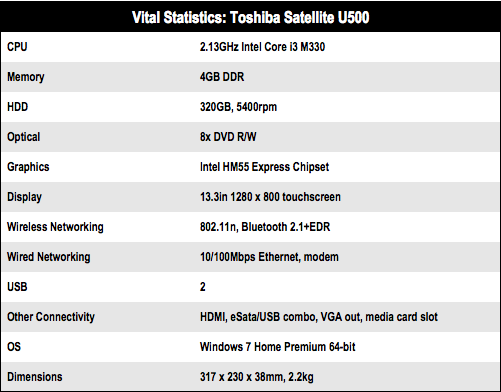 COMMENTS
@Steven Knox
Which distro to pick is of course a concern but that's a separate issue. El Reg needs to come up with a policy on that
Fugly
...and expensive. and only 2 USB ports?? No thanks!
No trouble at all...
For one distro. But what if they did it with, say, Knoppix, and you're, say, an Ubuntu fan? Do they just test if the distro will boot, or do they test each and every hardware module for compatibility with each app that uses it?
This is a review of hardware as delivered. The laptop was delivered with Windows 7, so that's what they tested. To test everyone's favorite OS would not be a good use of their time.
I love Linux, but I'll go to a Linux- (and preferably distro-) specific site for reviews of hardware compatibility with it.
No mention of Linux
Surely it's not too much trouble to throw in a Live disk and tell us how this hardware fares with the Linux distro in question?
Fail...
They almost had me until there were two significant failures:
1) Deaf touch screen requires too much force.
2) 100Base-T instead of Gig-E?!
My three year old Lenovo has Gig-E.
Bob