EMC to US.gov: We didn't overbill you but here's $90m anyway
Our hands are clean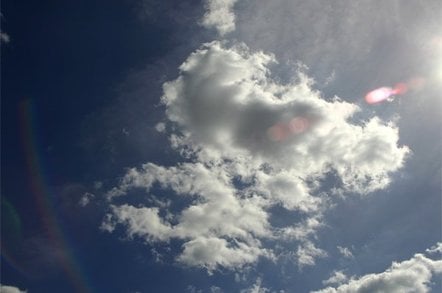 EMC has paid $87.5m to the US government to settle a lawsuit claiming it paid consultants to recommend EMC product to the US government.
This kickback investigation was initiated by a lawsuit filed under the qui tam, or whistleblower, provisions of the False Claims Act, which allow private citizens to sue for fraud on behalf of the United States and share in any recovery.
This was part of a larger investigation of government technology vendors that has resulted in settlements with three companies to date, with several other investigations and actions still pending.
The government lawyers claimed EMC misrepresented its prices to the US General Services Administration (GSA) as well, so that the US government paid more than it needed to.
There was a second aspect to the US government's case:
Specifically, the United States alleged that the Hopkinton, Mass.-based company represented during contract negotiations that, for each government order under the contract, EMC would conduct a price comparison to ensure that the government received the lowest price provided to any of the company's commercial customers making a comparable purchase. According to the government's complaint, EMC knew that it was not capable of conducting such a comparison, and so EMC's representations during the negotiations – as well as its subsequent representations to GSA that it was conducting the comparisons – were false or fraudulent.
Tsk, tsk. Several large IT vendors have been caught out in the same way. We covered NetApp's part in this kind of thing last year, when the company paid $128m to get government lawyers off its back. PeopleSoft was another company involved in alleged price gouging.
EMC has reportedly denied any wrongdoing or liability, and said parts of the allegations referred to events ten years ago. So that's alright then. ®
Sponsored: Minds Mastering Machines - Call for papers now open