HTC Smart mobile phone
Fancy a Brew?
At first glance, the interface looks very similar to Android, albeit with a few Sense alterations, such as the seven home screens you can flick between. Most of these are fixed however, rather than offering you the option to play around with widgets, and we have one for email, and others for FriendStream, pictures, contacts, text messages and the weather. The main home page includes a flick-up favourites menu, which you can populate with up to nine shortcuts.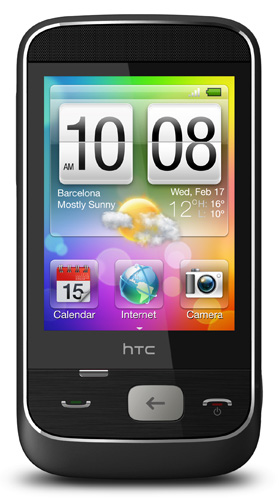 HTC's Sense additions give a familiar face to the Brew OS
The processor is a relatively modest 300MHz model with 256MB of RAM. For the most part though, it acquitted itself admirably without too much lag when switching between apps, viewing video or surfing the web.
The Scenes feature allows you to set up different configurations for work, play or anything else really. You swipe down from the top of the screen and choose a background image as well as setting up different shortcuts for, say, work days and weekends with up to four different fully configurable Scenes on offer.
Your contacts page offers pictures of all your favourites, and you can sync them with your computer (you'll need to download HTC Sync from the company's website), but unfortunately you can't pull your Facebook contacts in over the air.
Email is easy to set up, with just address and password needed for most, though there's no support for Microsoft Exchange, which will probably rule it out as a budget staff option for many companies. Internet access is one area where the Smart shows its budget roots however. It has HSDPA 3G (3.6Mbps) but no Wi-Fi for proper broadband-powered browsing, which inevitably leads to some slowness on occasion.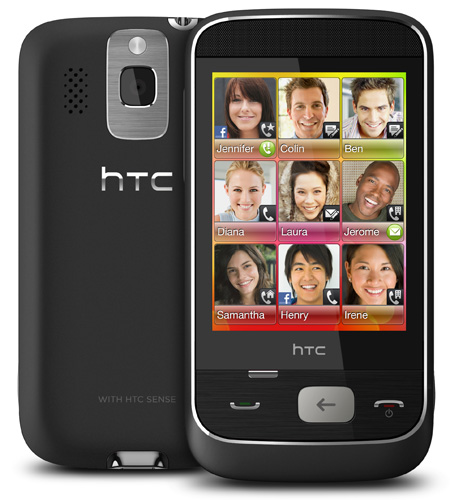 A touchscreen maybe, but no finger friendly frills
There's no pinch to zoom functionality to the screen, not that we were expecting any at this price point, and it won't flip automatically into landscape mode when you turn it on its side – you'll need to switch the resolution in your settings. Zooming is straightforward though – you tap the screen twice for quick zoom and also to bring up a slider for customised magnification. There's no Flash support and no dedicated Youtube app either, so the world's most popular video site is effectively off limits.