Veho Muvi Atom video camera
The world's smallest camcorder?
The Atom has an impressive standby time, which coupled with the voice actuation feature is a great function for the budding Bond. You can leave the camera primed on Vox mode for over ten days, a perfect feature for the paranoid spouse or for keeping a watchful eye on the new nanny. Big brother, eat your heart out.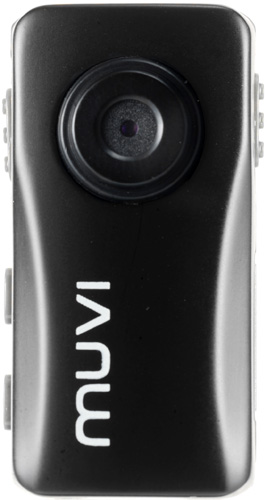 Voice actuation lets the spying continue when you're nowhere in sight
Yet in use, Vox mode is too easily triggered from the noise of switching it on in the first place. Thankfully, the Atom will automatically return to standby mode after three minutes of inactivity, but you didn't want those unnecessary minutes of video in the first place and considering that overall, I found myself deleting 80 per cent of what I'd captured anyway, it was frustrating to have to weed out more.
Being so small, the Atom has had other compromises too. Compared to its predecessor, the Micro, there has been a huge reduction in battery life – a distinct downside, especially if you choose to upgrade your memory capacity or use several memory cards. Charging for 90 minutes for just 60 minutes use is somewhat frustrating. I often found myself out of juice when I wanted it most and, with no removable battery, I had to return to a computer regularly to tether and recharge. A wall charger would be nice and can be bought separately.
While USB 2.0 compatible, the device itself is just USB 1.1, so copying files directly is slow and extremely tedious and you'd be advised to use an external card reader. Why Veho didn't opt for a faster connection considering the device transfers large video files is somewhat baffling.
The Atom's CMOS sensor is akin to the type you'd find on an average webcam. Depending on the content, images can suffer from rolling shutter effects. Fortunately, the Atom's jelly wobbles are less noticeable than the Micro that I had the opportunity to try out recently, but the results are still a long way from ideal with partial exposure artefacts being the main culprit. White balance seems fixed too, with indoor and low light shots appearing rather orange.
Still JPEG images are captured at 1280 x 960 pixels, about 1.2Mp – another 'spy-cam' feature in need of thorough testing. However, after breaking into government buildings and taking photographs of top-secret documents, I was annoyed to find all the images blurry and illegible. Being fixed focus, it doesn't handle close ups at all well and with the output quality worse than your average mobile, I really don't see much point to it at all.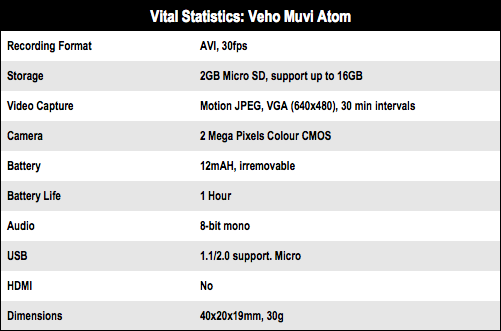 Sponsored: Minds Mastering Machines - Call for papers now open