Red Dead Redemption
Wild west wickedness
Red Dead is better than GTA IV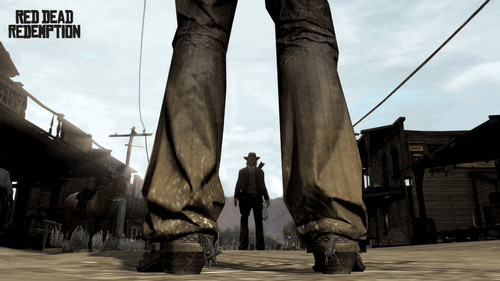 One draw. One winner. No raffle.
Rockstar's usual array of degenerates will doubtless fill several columns in the Daily Mail over coming weeks, with such headlining taboos as cannibalism, bestiality and necrophilia. But, as always, Rockstar's infamous sensationalism is tempered with peerless comedic panache.
Red Dead's inheritance from GTA is not limited to narrative and the ability to offend. The Euphoria physics engine again impresses and the cover system works extremely well. More importantly, combat finally lays to rest the frustrations of earlier Rockstar games.
For me, Red Dead is better than GTA IV. Mission distances are shorter, reducing the frustration experienced in restarts. And there's always something to do along the way, be it fighting off ambushes, assisting strangers in distress, or hunting wildlife. The minigames are more entertaining, too, especially the time-vortex which is Texas Hold 'Em Poker.
Red Dead is not without its flaws. The combination of aim assist and Dead Eye, the slo-mo targeting inherited from Red Dead Revolver, makes shooting too easy. Fortunately, aim assist can be switched off, which toughens combat considerably.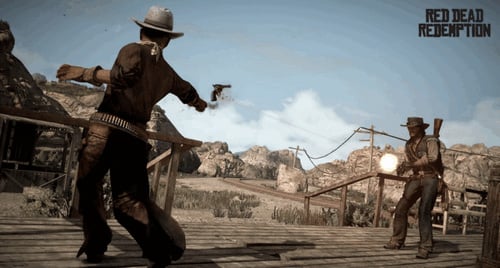 Handicapped
Sponsored: Minds Mastering Machines - Call for papers now open