Red Dead Redemption
Wild west wickedness
Storytelling comes close to rivalling cinema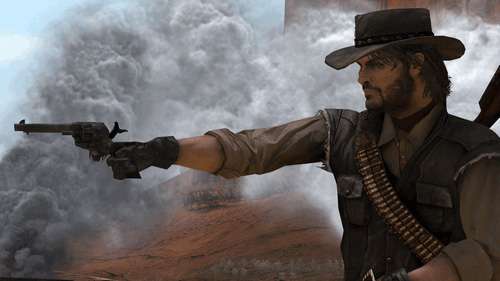 There's no fire without smoke
For you it might be the whinnying of your horse as you ride perilously close to the mountain edge; or your bullet narrowly missing the rabbit as it scutters off through tall grass. Whatever they are, such moments are so vivid and so brilliantly executed that they will stick in your mind for a long time to come.
The narrative is equally memorable. Here Rockstar's storytelling surpasses even GTA IV, and comes close to rivalling cinema. Every character, every line of dialogue, every situation convinces. Rockstar's grasp of the zeitgeist infuses the late 19th Century setting with its signature satire on capitalism and The American Dream.
John Marston, the protagonist, continues the maturing process started with GTA IV's Nico Bellic. Like Nico, John marks a distancing from the antiheroes of previous Rockstar games. Where Nico felt a victim of his situation, only dreaming of a crime free existence, John represents Rockstar's first true moral blank canvas.
You'll still deal with unsavoury characters and participate in morally questionable activities - this is Rockstar after all. But, if you choose a virtuous path, enforced transgressions never feel quite so reprehensible amid the lawlessness of the Wild West. Choosing the right side of the law, you're still going to see some ugly stuff.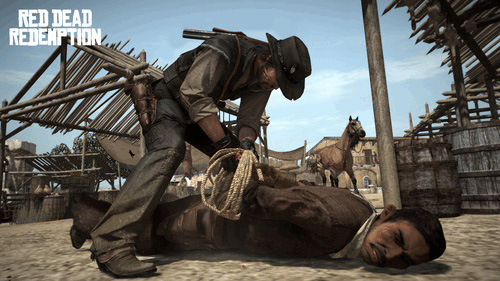 Tying up loose ends
Sponsored: Minds Mastering Machines - Call for papers now open