iPads in short supply as tablets take off
Empty shelves vindicate Apple's vision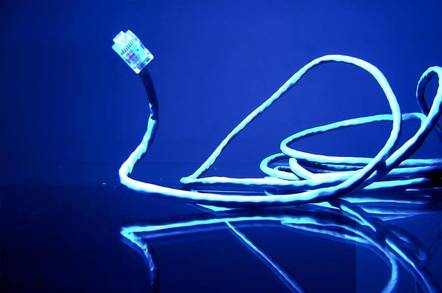 IDC reckons 7.6 million tablets will be sold during 2010, rising to 46 million come 2014, which explains why the Apple stores seem to be bereft of iPads these days.
That's devices in the tablet form factor: no keyboard and no Windows OS and a stylus-or-finger-driven interface, which could include Apple's iPad and its imitators. Not that punters can buy iPads right now - though the shelves might not be as empty as they first appear.
Shortages of Apple products are standard practice these days; manufacturing enough to meet demand would be akin to failure these days, but the cynic in us all wonders how engineered such shortages are. US research firm Piper Jaffray called up 50 US Apple stores to ask what stock they had, and found only 13 had a single iPad on the shelves, and none could offer the 3G version.
Apple has been talking up sales figures, but generally includes devices shopped to stores regardless if anyone has bought them. If the shops are selling out, though, then those figures should be taken seriously.
However, when iPadNewsDaily decided to check its local store, in Scottsdale, there were more than a dozen iPads out and being played with by customers despite the fact that the store reported having none available for sale.
Even if stores are keeping a few for display purposes, the iPad is selling very well and Apple has certainly reignited interest in consumption-orientated form factors. ®
Sponsored: Minds Mastering Machines - Call for papers now open