PARIS flashes some radio goodies
Beacon and GPS kit unveiled
The received data can then be handily displayed on a laptop running the APRSIS32 software, created by Lynn W Deffenbaugh (callsign KJ4ERJ). Click on the pic for a bigger version: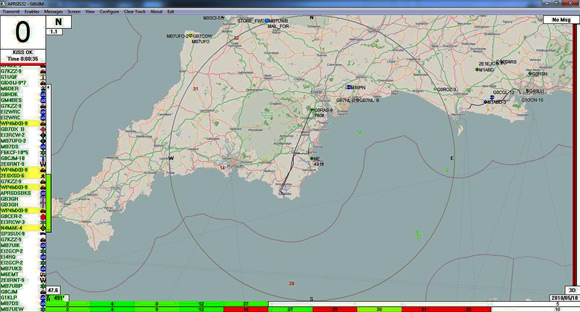 Our backroom boys are currently working on a way to get the data onto a live Google map on El Reg, so that readers can follow our forthcoming test and, when the time comes, the flight of the Vulture 1. We've already done this for the main payload GPS tracker, and it works a treat, as you can see here.
We'll give you a heads-up before our next test, which should make for entertaining viewing.
And that's just about it for now. The next couple of pages give details of the beacon and GPS set-ups, as provided by Steve. ®
Additional PARIS resources
Sponsored: RAID: End of an era?