Philips DTR5520
Review Philips' box is designed by Pace and, with the review sample at least, even bears the Pace logo on the top and some of the screens.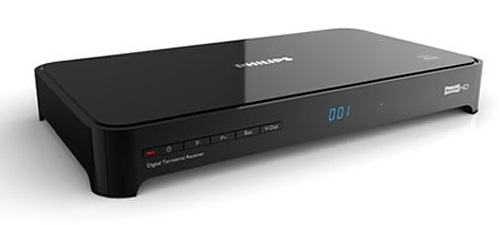 It's a slim black unit, with a few small buttons on the front, a channel number display and an external PSU. The rear panel includes analogue stereo outputs and a co-axial digital connector which turns out to be one of the unit's strengths, as it can be set to transcode audio to Dolby Digital.
The DTR5520's on-screen displays aren't as slick as those sported by some of the competition, though the EPG has useful 'jump to day' and 'evening' options that speed navigation, and there are 'eco mode' power-saving options too.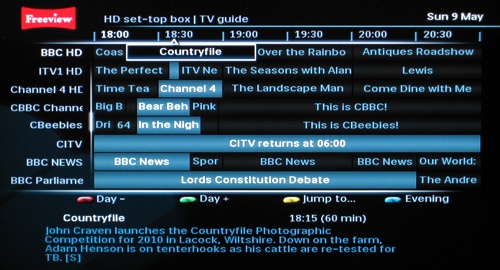 With no media playback options or pay TV support, the Philips looks a little under-specced compared to some of its rivals. But for many buyers, the Dolby Digital output will be reason enough to choose it over the competition.
The one fly in the ointment is that with the Ethernet port set to use DHCP, connecting to my network made the box crash. Folk with less precisely configured LANs or WLANs should be safe.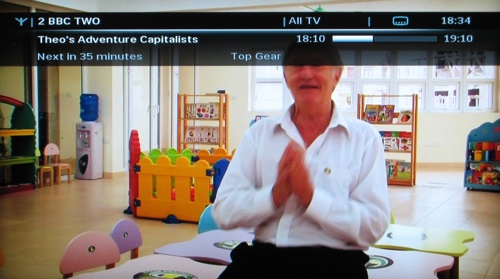 Verdict
The Pace-made Philips DTR5520 is only option if you want surround sound right now. ®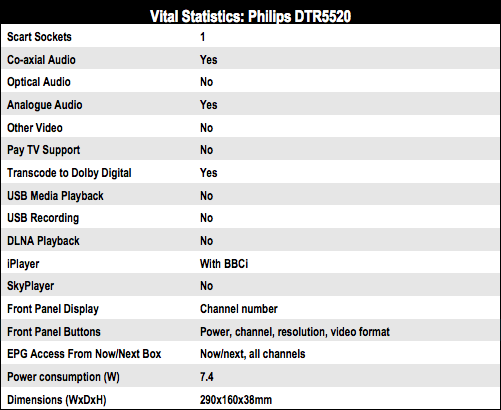 Next: Sharp TU-T2
Sponsored: Minds Mastering Machines - Call for papers now open

Philips DTR5520
With Dolby transcoding, this Philips box adds a useful feature that most of its rivals lack.