Buyer's Guide: Freeview HD Set-top Boxes
Think before you buy
You may also want to consider premium content. Right now, there isn't a lot of that on terrestrial digital TV, but if you're a sports fan, it may be worth considering a box that is pay-TV ready. Not only will you be able to watch ESPN right now, but you will almost certainly be able to watch Sky Sports 1 and 2, if they finally make it to TopUp TV's add-on service. Having a single box that provides you with both HD and subscription sports may be an attractive option, long after the World Cup has been and gone.

"Over the top content" - an the industry term for material delivered over the internet - is another possibility. Sky has been working with some manufacturers to make its Sky Player service available on their boxes. That doesn't rely on the receiver having card slots - you log into your subscription-activated, or pre-paid account - and is another potential way of watching more programmes than Freeview alone will bring you.
For many potential purchasers, however, it's probably going to be connectivity that's the biggest differentiator between boxes. Not only are there differences in things like the number of Scart sockets, and the type of audio outputs – analogue, digital co-axial or digital optical – but anyone hoping that the aural experience from Freeview HD will match the visual one needs to be aware that there's a massive fly in the ointment when it comes to getting surround sound from Freeview HD equipment.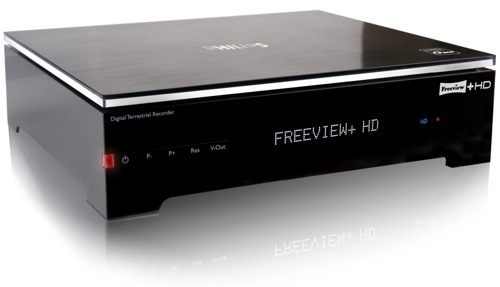 Many boxes may sport the Dolby Digital plus logo, and come in packaging with blurb that talks about 5.1 surround, but many people simply won't hear anything other than stereo unless they choose their equipment carefully. That's because although Freeview HD can support Dolby Digital Plus - and boxes are able to convert that to plain old Dolby Digital - broadcasters are using the more efficient HE-AAC codec instead, even for programmes with 5.1 audio.