iPad to become inflight fatcat fun-slab
Strokey delights offered at the front of the plane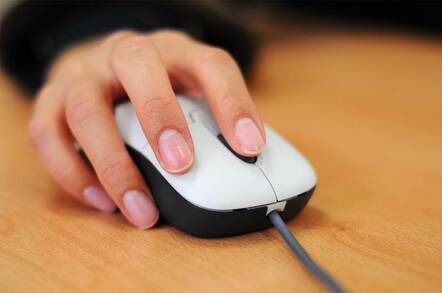 The iPad is bound for ever greater heights (etc) as BlueBox Avionics, suppliers of in-flight entertainment kit to the airline industry, has launched an iPad-based system.
"BlueBox Ai" is the name of the system which apparently brings the utility of an iPad together with the company's own security system to manage the devices and content, with one international airline already signed up to deploy in July.
But don't expect to see an iPad gracing the back of the seat in front any time soon: such devices will more likely be found towards the front of the plane, where the back of the seat in front is obscured by one's feet. In the expensive seats the iPad's battery life makes more sense, and BlueBox makes much of the fact that airlines can add their own applications.
The iPad's resemblance to the touchscreen devices used in various vertical markets has attracted a lot of attention, though whether the iPad is tough enough is open to debate. Imagine the feet of the child behind you slamming against an iPad screen every few minutes and you'll start to understand how tough such installations have to be - showering the little blighter in glass might sound like a good idea, but the airlines will feel differently.
But up in First things are much calmer, and it's easy to imagine an iPad tucked in the seat pocket - even if imagining is all we'll ever manage. ®
Sponsored: Minds Mastering Machines - Call for papers now open