Ten Essential... Android Games
Get gaming on your Google phone

Light Racer 3D
In a nutshell, this is the Tron light-bike competition for Android. Apart from some simple but highly effective 3D graphics, what I like about Light Racer is the four-position player view that lets you race with either the riders' POV or see the action from one of three over-the-shoulder angles.
Changing the direction of your light bike is a simple matter of tapping the side of the screen or using the track ball. Delicacy is not an issue as you can only turn at right angles.
If the game has a drawback it's that the arena is just a little on the small side, preventing you from screaming off into the distance to avoid the light tanks that appear in certain levels.
The free demo will give enough of a taste to determine if its worth shelling out the $2.49 for the full version that comes with more gaming options and multi-player support so you can race against up to two other people over a Wi-Fi network.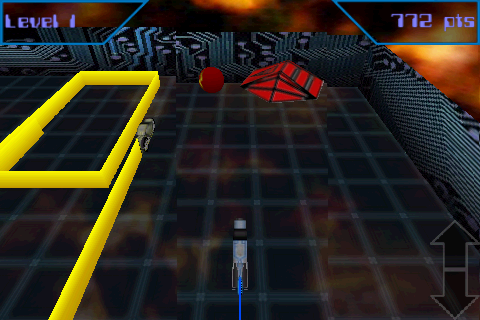 ---

Reg Rating 75%
Price $2.49 (£2)
More Info Battery Powered Games

Robo Defence
I wasn't a fan of tower defence games until I came across Robo Defence. Strewth, but it's addictive. The basic idea is that you buy automatic defence turrets to destroy an enemy who wants to cross an area of open ground. If enough make it across, you lose.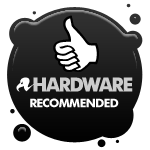 For each enemy killed you earn points, with which you can buy gun turrets, missile batteries and devices to slow the enemy down so allowing your turrets to pour on the fire for longer. The longer the game goes on the faster, tougher and more numerous the enemy becomes.
To succeed, you need to apply some serious thinking to the layout and mix of your defences and their upgrades - anti-aircraft missile batteries are great against choppers, less so against tanks - and issues such as weight of shot verses rounds fired per minute and effective range.
Robo Defence comes with 20 levels of difficulty and five map types of varying complexity so it should keep you occupied for hours on end. How good is it? While writing this I started playing at 11.30pm one night and was still going at it all guns blazing at 3am.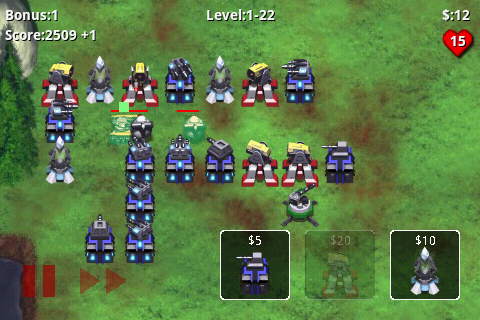 ---

Reg Rating 95%
Price $2.99 (£2)
More Info Lupis Labs
Sponsored: Minds Mastering Machines - Call for papers now open