Ten Essential... Android Games
Get gaming on your Google phone

Hyperspace
An expansive variation on the tilt game, Hyperspace was one of the first serious games to appear for Android but age has not wearied it in the slightest.
The objective of Hyperspace is to roll a football through an increasingly complicated series of levels dodging holes and other obstacles, all against the clock. The further you progress the more complex the levels become until they quickly become more hole and obstacle than level ground.
Each level has stars dotted about it, all just off the optimum course. Collecting stars earns you more time, but you need to be careful you don't burn up more seconds mucking about trying to grab them than they earn you. The game has four difficulty settings ranging from Easy to Insane, and a Reverse mode that I think makes you play it backwards - I've not got that far yet.
Perhaps it doesn't sound that interesting, but the movement of the bouncing ball and the accompanying sound effects are simply a joy and some real thought has gone into the design of the levels. The only downside is that at £2.94 a pop its one of the more expensive games in this round up.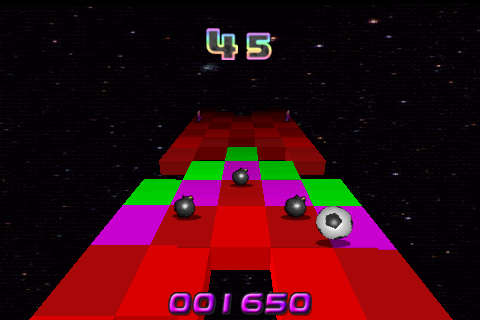 ---

Reg Rating 80%
Price £2.94
More Info Psychotron

Jewellust
The basics of this game are pretty straightforward: swap jewels in a grid until three or more line up vertically or horizontally so that they vanish. Continue to do this against the clock until random pieces of mosaic work their way to the bottom of the grid. Complete the mosaic and you win and progress to the next round.
What separates Jewellust from the herd is the cracking design and introduction of an over-arching goal in Campaign Mode which takes things beyond simply racking up a high score for the sake of it.
As the levels increase, the mosaic you need to complete gets larger but you also get an increasing number of special features such as a Line Blaster or Time Zone. Managing all these features against the clock is where the skill comes in. At the end of each section you also get another puzzle to complete adding further diversity.
The design has a bright and colourful look to it and a vaguely Egyptian theme - you are supposedly making your may through various pyramids in search of Pharaoh's Treasury in the Great Cheops Pyramid. Fourth Dynasty nonsense aside, this is a highly inventive variation on a theme and well worth checking out.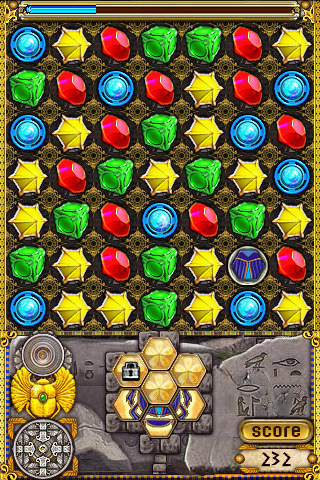 ---

Reg Rating 80%
Price $2.95 (£2)
More Info Smart Pix Games