HTC unwraps Wildfire Android 2.1 smartphone
Not on fire and certainly not wild
HTC has introduced yet another Android handset, this one clearly set to be pitched at the less well-heeled if the spec is anything to go by.
Dubbed Wildfire, the handset is an Android 2.1 offering, running the Google OS on a 528MHz Qualcomm processor and presenting it on a 3.2in, 240 x 320 capacitive touchscreen display.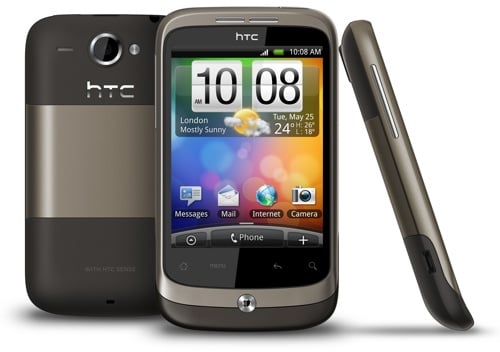 Android is augmented with HTC's own Sense user interface, which will include a new widget to help users tell other users about good apps they've downloaded and make it easy for them to try the software out too.
Other specs are smartphone standard: GPS, dual-band HSDPA 3G, quad-band GSM/GPRS/Edge, Bluetooth 2.1, 802.11b/g Wi-Fi, 5Mp autofocus camera and Micro SDHC storage. The Wildfire comes with a 1300mAh battery good for up to eight-and-a-bit hours' talk time or 690 hours on standby, HTC claimed.
The Wildfire will be "broadly available" to customers in Europe and Asia during Q3. HTC didn't say how much it expects the phone to retail for. ®
COMMENTS
@Gary F
Why would ANYONE want to boot WinMo7, when it's got android 2.1 onboard?
Because...
It's basically a Hero with Eclair and a new case.
Same CPU, same RAM, same, same, same. I just hope the camera is a bit quicker.
It's basically a Hero Mk3 or Legend Mk2.
I can think of 1 reason
Android doesn't support Internet connection sharing via Bluetooth. You have to use a USB cable which means it's messy and you're buggered if you forget to pack the USB cable when you're out and about. There's a $20 utility that lets you use DUN with Bluetooth but it's not as good as PAN which is what Windows Mobile supports straight out of the box.
Why not
Why not just call this the HTC Desire Mini?
Looks good
It's smaller than the Desire but why does the resolution have to be that low? Hopefully it has an accelorometer and multitouch too. I'm still looking for a replacement for my Diamond Touch. Would be cool if I could just update the firmware to Windows 7 Mobile when it's launched.
How about dual booting HTC hardware so you can select either Android 2.1 or Windows 7 Mobile. That would be perfect for people who can't mind up their mind or want to use an app that's only available on one OS.